1126: Epsilon and Zeta
The saga of Epsilon and Zeta

Title text: The average error in the NHC forecasted position of a hurricane three days in the future has shrunk to a third of what it was in 1990--a staggering accomplishment. However, as you may have gathered, forecasts of future storm *strength* have proved more difficult to improve.
Explanation
Randall is imagining the situation in the National Hurricane Center towards the end of 2005 (and the 2005 hurricane season). The monospaced text in most of the panels is material taken from actual NHC reports[1][2][3] from that season. The commentary has been edited to fit the comic's format, but it's otherwise faithful to the actual reports.
The last report of the 2005 season was issued on January 6th, 2006.
A full analysis of the 2005 hurrican season can be found here.
Randall has discussed the seemingly erratic nature of hurricanes before.
Sources for quotes
Not atypical of Randall's sense of humor, the quotes in this comic came from real weather advisories.
"<...> TROPICAL STORM EPSILON...THE 26TH NAMED STORM OF THE APPARENTLY NEVER ENDING 2005 ATLANTIC HURRICANE SEASON."
"<...> THE WINDOW OF OPPORTUNITY FOR STRENGTHENING SHOULD CLOSE IN 12-24 HR."
"SLOW BUT STEADY WEAKENING IS EXPECTED TO BEGIN IN 12-24 HOURS <...>"
"EPSILON DOES NOT APPEAR WEAKER <...>"
"EPSILON HAS BEEN UPGRADED TO A 65-KT HURRICANE."
"EPSILON HAS CONTINUED TO STRENGTHEN AGAINST ALL ODDS <...> EPSILON CAN NOT MAINTAIN THE CURRENT INTENSITY MUCH LONGER SINCE THE ENVIRONMENT IS BECOMING INCREASINGLY UNFAVORABLE."
"EPSILON MIGHT OR MIGHT NOT STILL BE A HURRICANE... BUT IN ANY CASE IT LIKELY WILL NOT BE ONE ON SUNDAY..."
"<...> EPSILON IS DOWNGRADED TO A TROPICAL STORM <...>"
"<...> MORNING SATELLITE IMAGES INDICATE THAT EPSILON HAS RESTRENGTHENED. <...> THERE ARE NO CLEAR REASONS...AND I AM NOT GOING TO MAKE ONE UP...TO EXPLAIN THE RECENT STRENGTHENING OF EPSILON AND I AM JUST DESCRIBING THE FACTS. HOWEVER...I STILL HAVE TO MAKE AN INTENSITY FORECAST AND THE BEST BET AT THIS TIME IS TO PREDICT WEAKENING <...> EPSILON WILL LIKELY BECOME A REMNANT LOW. I HEARD THAT BEFORE ABOUT EPSILON...HAVEN'T YOU?"
"THE CLOUD PATTERN CONTINUES TO BE REMARKABLY WELL-ORGANIZED FOR A HURRICANE AT SUCH HIGH LATITUDE IN DECEMBER."
"WE HAVE SAID THIS BEFORE <...> BUT EPSILON REALLY DOES NOT APPEAR AS STRONG THIS EVENING AS IT DID THIS AFTERNOON." (this is likely the only case where the text was changed a bit from its original meaning. The original quote reads: "WE HAVE SAID THIS BEFORE AT TIMES DURING THE PAST SEVERAL NIGHTS... ONLY TO HAVE EPSILON MAKE A COMEBACK THE FOLLOWING MORNING... BUT EPSILON REALLY DOES NOT APPEAR AS STRONG THIS EVENING AS IT DID THIS AFTERNOON.")
"I HAVE RUN OUT OF THINGS TO SAY..."
"THE END IS IN SIGHT. IT REALLY REALLY IS. BUT IN THE MEANTIME... EPSILON CONTINUES TO MAINTAIN HURRICANE STATUS."
"THE END IS IN SIGHT...YES...BUT NOT QUITE YET. I THOUGHT I WAS GOING TO FIND A WEAKENING SYSTEM AND INSTEAD I FOUND THAT EPSILON IS STILL A HURRICANE."
"CONVECTION HAS VANISHED AND EPSILON IS NOW A TIGHT SWIRL OF LOW CLOUDS. <...> I HOPE THIS IS THE END OF THE LONG LASTING 2005 HURRICANE SEASON."
Missing Zeta quotes TBD
Transcript
Caption: The 2005 atlantic hurricane season saw devastating storms like Katrina and Rita. But less well-remembered is just how strange the season got toward the end. The forecasters at the National Hurricane Center are the best of the best. Their predictions are masterpieces of professional analysis. But in November 2005, out in the center of the Atlantic -- far from any land -- the atmosphere stopped making sense. And the forcasters -- who'd expected the season to be long over by now -- started to get a little ... unhinged. This is their story, as seen through the actual 2005 NHC advisories:
Tuesday, November 29th, 2005:
Tropical storm Epsilon... The 26th named storm of apparently never ending 2005 Atlantic hurricane season.
10 PM Wed: The window of opportunity for strengthening should close in 12-24 hr.
4 PM Thu: Slow but steady weakening is expected to begin in 12-23 hours.
4 AM Fri: Epsilon does not appear weaker.
10 AM Fri: Epsilon has been upgraded to a 65-kt hurricane.
4 PM Sat: Epsilon has continued to strengthen against all odds ... [but] can not maintain the current intensity much longer since the environment is becoming increasingly unfavorable.
10 PM Sat: Epsilon might or might not still be a hurricane ... but in any case it likely will not be one on Sunday.
4 AM Sun: Epsilon is downgraded to a tropical storm.
10 AM Sun: Morning satellite images indicate that Epsilon has restrengthened.
There are no clear reasons ... and I am not going to make one up ... to explain the recent strengthening of Epsilon and I am just describing the facts.
However ... I still have to make an intensity forecast and the best bet at this time is to predict weakening ... Epsilon will likely become a remnant low.
I heard that before about Epsilon ... haven't you?
4 PM Mon: The cloud pattern continues to be a remarkably well-organized for a hurricane at such high latitude in December.
10 PM Mon: We have said this before ... but Epsilon really does not appear as strong this evening as it did this afternoon.
4 AM Tue: I have run out of things to say.
10 PM Tue: The end is in sight. It really really is. But in the meantime ... Epsilon continues to maintain hurricane status.
4 AM Wed: The end is in sight ... yes ... but not quite yet. I thought I was going to find a weakening system and instead I found that Epsilon is still a hurricane.
10 AM Thu: Convection has vanished and Epsilon is now a tight swirl of low clouds.
I hope this is the end of the long lasting 2005 hurricane season.
Nope.
ENTER TROPICAL STORM ZETA
Friday, December 30th, 2005: An elongated area of low pressure ... which had its origins in an old frontal trough ... began developing organized convection overnight. Advisories are initiated on the 27th tropical storm of 2005.
ANY NEW STORMS WOULD BE IN THE 2006 SEASON
4 PM Fri: Although the atmosphere seems to want to develop tropical storms ad nauseam ... the calendar will shortly put an end to the use of the Greek alphabet to name them.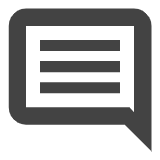 add a comment! ⋅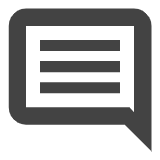 add a topic (use sparingly)! ⋅ 
refresh comments!
Discussion
Official hurricane discussions for EPSILON and ZETA are here. I did read these discussions back when Randall made a blag post poking at them Odysseus654 (talk) 16:31, 26 October 2012 (UTC)
Does this have anything to do with the Italians convicting a bunch of scientists for failing to predict an earthquake? 156.110.38.82 16:46, 26 October 2012 (UTC)
Link? lcarsos (talk) 18:46, 26 October 2012 (UTC)

It was all over the news, but here's one account. I wonder if there are jurists in the Italian legal system aware of how much of a laughing stock this is making them. -- IronyChef (talk) 04:44, 27 October 2012 (UTC)
Note that the conviction was overturned by the appeals court. --MareCrisium (talk) 22:12, 11 June 2015 (UTC)

Actually, these "scientists" did issue a forecast: they assured that no quake was coming. This of course is ridiculous, since no one can currently make any such forecast. Out of 309 victims of the L'Aquila earthquake, at least 20 stopped taking the appropriate precautions, and would still be alive otherwise. This is why at the trial all 7 defendants were found guilty.
On appeal, 6 of them were acquitted because they raised a reasonable doubt of their involvement in the forecast (which was advertised as a result of the whole commission). The 7th was still found guilty in the appeal. The case is now to be discussed on the supreme court, so the remaining 6 might still find themselves in jail, where they deserve to be for making predictions which are totally un-scientific.
Unfortunately, many news outlets outside Italy reported the issue in an incorrect way, they said they were found guilty for failing to predict the quake. They did a prediction, which had no basis in science, and was totally wrong (maybe their crystal ball was foggy). Some people followed their advice, and died as a result. The commission members must be held accountable of their deeds.
Of course Randall couldn't be thinking of Italian seismologists. The NHC is a serious institution. And Randall knows perfectly well the difference between "failing to predict a quake" and "predicting that there won't be a quake".

xkcd 980 (Money) also mentioned the fact that forecast accuracy has improved significantly: "Cost of hurricane forecast improvement funding since 1989: $440 million. Economic savings -- during Hurricane Irene alone -- due to limiting evacuations made possible by recent forecast advances: $700 million." S (talk) 00:16, 27 October 2012 (UTC)
I smile and occasionally chuckle at online comics, but this one had me guffawing with delight.--Noni Mausa (talk) 13:25, 27 October 2012 (UTC)
Good work to whoever linked the entire transcript! Trek7553 (talk) 21:24, 29 October 2012 (UTC)
I've added the rest of Zeta's saga, and added links in the transcript to each NHC message. Recommend the Quotes section be removed. David.windsor
The transcript section is just a transcript, but not the explain. I did a clean up. But that links like:
...
would be a great source for an proper explanation here. The explain itself is still a mess.
If somebody could add the links on the Zeta quotes, that would be great. Thanks! P.S. I'm not sure about transcript etiquitte, but if you do revert the links in it, please make them less bulky than the original. A list of "panel one: see here. Panel two..." might work. Kyt (talk) 19:04, 4 January 2014 (UTC)
It seems that the links in the transcript are not working correctly. For me it gives all 404 errors... what is going on? 173.245.53.202 18:58, 10 February 2014 (UTC)
Lots of NOAA links were incorrect, missing prefix zeroes, and missing in the Transcript. A different set were missing in the link list. I fixed all of both. Ioldanach (talk) 18:07, 14 May 2014 (UTC)