1135: Arachnoneurology
Arachnoneurology

Title text: SPIDER PSYCHOLOGY (21st Ed.) is a comprehensive overview of arachnoneurology, neuro-arachnology, forensic arachnology, neuro-arachnoneurology (the study of the brains of spider neurology experts), and arachnoarachnology (the study of too many spiders).
Explanation
Beret Guy uses spider psychology in the comic to engineer a forked object in such a way that spiders will weave a silk shirt around it. Usually extracting spider silk is a complicated process and getting enough to weave a shirt would take very long (and be very expensive).
The title text sums up some more non-existent, increasingly far-fetched fields of science related to spiders, which may as well exist if spider psychology has such a big standard work. The prefix arachno- means "(related to) spiders", for example as in arachnophobia.
Transcript
[Beret Guy holding a protractor and handling a fork-like stand with black knobbly protrusions. On the table is a book titled Spider Psychology, some sticks, a set square and a ruler.]
[Beret Guy places his creation in a cobwebbed corner.]
[Spiders weave webs around Beret Guy's creation.]
Six weeks later:
[Beret Guy pulls a shirt made of spider silk away from his creation.]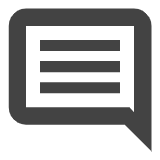 add a comment! ⋅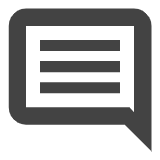 add a topic (use sparingly)! ⋅ 
refresh comments!
Discussion
Somehow, I don't believe that ANY object would make the spiders to weave something so thick as a usable shirt. -- Hkmaly (talk) 09:26, 16 November 2012 (UTC)
Maybe he arranged the fork thing so that broken and falling spiderwebs would fall in just the right way to form a shirt. It's possible. Davidy22(talk) 09:38, 16 November 2012 (UTC)
It's beret guy. The same guy with endless wings. What do you expect? 76.122.5.96 13:46, 16 November 2012 (UTC)
However, something similar is used by Canadian artist Aganetha Dyck to persuade bees to create art on forms. An example here: http://inspiration-of-the-nation.com/wp-content/uploads/2012/03/Aganetha-Dyck-bee-art.jpg Noni Mausa -- 64.254.188.208 (talk) (please sign your comments with ~~~~)
It looks more like a sweater to me. J-beda (talk) 14:16, 16 November 2012 (UTC)
I came across the Effect of psychoactive drugs on animals once while researching caffeine and now is the PERFECT time to share. Spiders are right up front. DanB (talk) 16:49, 16 November 2012 (UTC)
I would think that arachnoarachnology would be the study of how spiders study spiders. Or the study of spiders by spiders. Bugefun (talk) 04:50, 17 November 2012 (UTC)
Bugefun: That puzzled me too--does "arachno" have some alternate meaning there, or is he just implying that the study of spiders by spiders involves far too many spiders? 128.252.102.199 12:33, 18 November 2012 (UTC) arachnoarachnology = aarrrrch nooo arachnology I used Google News BEFORE it was clickbait (talk) 17:41, 14 January 2015 (UTC)
A few years ago I saw a tapestry made from spider silk and there is an article about it on Wired: [http://www.wired.com/2009/09/spider-silk/] Read the article and you will see that what Beret Guy attempts is possible, though not as simply or quickly as the comic implies.108.162.238.182 03:48, 14 June 2015 (UTC)