1284: Improved Keyboard
Improved Keyboard

Title text: I'm always installing tons of weird experimental keyboards because it serves as a good reminder that nothing I was going to type was really worth the trouble.
Explanation
This explanation may be incomplete or incorrect: 1284: Improved Keyboard
If you can address this issue, please edit the page! Thanks.
It would appear that Black Hat is not too fond of Cueball's texts, which he communicates by showing Cueball a "better" keyboard that doesn't work—implying that he'd rather Cueball not text him at all. According to the title text, Randall agrees with Black Hat that texting is annoying. The Android keyboard app Swiftkey has been mentioned before.
Transcript
[Cueball walking towards Black Hat.]
Cueball: Did you get my texts?
Black Hat: You should install this keyboard I found.
Cueball: What? Why? Is it better than swiftkey?
Black Hat: In some ways.
[Black Hat walks away.]
Cueball: Ok, installing...
Cueball: It's not working. The key area is blank - I can't type anything.
[Beat frame.]
Cueball: ...Hey.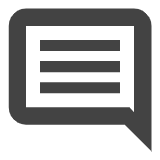 add a comment! ⋅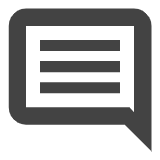 add a topic (use sparingly)! ⋅ 
refresh comments!
Discussion
Black hat has done something similar here.Guru-45 (talk) 13:17, 30 October 2013 (UTC)
Gosh, Black Hat did something useful and constructive. Hurrah! (I'm such a dinosaur, I read "installing a keyboard" as "plugging in a physical keyboard". Have people got so short of time that even the word "app" gets dropped nowadays?)108.162.249.114 23:33, 31 October 2013 (UTC)
I still remember that word being "application". Seems it was getting shorter and shorter and now it disappeared completely :-) -- Hkmaly (talk) 10:44, 1 November 2013 (UTC)

Given that the person is talking about text messages (ostensibly from the phone he is holding), they probably just didn't need to add that it was an app since that would be self evident. -Pennpenn 108.162.249.205 04:17, 21 January 2015 (UTC)
Reminds me of the invisible Fleksy keyboard.Deyesed (talk) 07:31, 4 November 2013 (UTC)
You know, can Cueball uninstall it if there's no keyboard? SilverMagpie (talk) 19:54, 14 June 2017 (UTC)