Difference between revisions of "140: Delicious"
m (fixed grammatical errors)

 

(15 intermediate revisions by 11 users not shown)
Line 1:
Line 1:
−

that)  Page 239: Bill will reduce pyiahcisn services for Medicaid. Seniors andthe poor most affected  Page 241: Doctors: no matter what specialty you have, youll all be paidthe same (thanks, AMA!)  Page 253: Government sets value of doctors time, their professionaljudgment, etc.  Page 265: Government mandates and controls productivity for privatehealthcare industries. Page 268: Government regulates rental and purchase of power-drivenwheelchairs.  Page 272: Cancer patients: welcome to the wonderful world of rationing!  Page 280: Hospitals will be penalized for what the government deemspreventable re-admissions. Page 298: Doctors: if you treat a patient during an initial admissionthat results in a readmission, you will be penalized by the government. Page 317: Doctors: you are now prohibited from owning and investing inhealthcare companies  Page 318: Prohibition on hospital expansion. Hospitals cannot expandwithout government approval. Page 321: Hospital expansion hinges on community input: in other words,yet another payoff for ACORN.  Page 335: Government mandates establishment of outcome-based measures: Ie., rationing. Page 341: Government has authority to disqualify Medicare Advantage Plans, HMOs, etc. Page 354: Government will restrict enrollment of SPECIAL NEEDSindividuals. Page 379: More bureaucracy: Tele-health Advisory Committee (healthcare byphone). Page 425: More bureaucracy: Advance Care Planning Consult: SeniorCitizens, assisted suicide, euthanasia?  Page 425: Government will instruct and consult regarding living wills,durable powers=2 0of attorney, etc. Mandatory. Appears to lock in estatetaxes ahead of time.  Page 425: Government provides approved list of end-of-life resources,guiding you in death.  Page 427: Government mandates program that orders end-of-life treatment;government dictates how your life ends. Page 429: Advance Care Planning Consult will be used to dictate treatmentas patients health deteriorates.  This can include an ORDER for end-of-life plans. An ORDER from theGOVERNMENT.  Page 430: Government will decide what level of treatments you may have atend-of-life. Page 469: Community-based Home Medical Services: more payoffs for ACORN.  Page 472: Payments to Community-based organizations: more payoffs forACORN.  Page 489: Government will cover marriage and family therapy. Governmentintervenes in your marriage.  Page 494: Government will cover mental health services: defining,creating and rationing those services.

+
 
+
 
+
 
+
 
+
 
+
 
+
 
+

 

 
+
 
+

for . , , , , and . of the of the . , you the .  

 
+

 

 
+

and . . , of .

 
+

 

 
+

, . , .

 
+

 

 
+

: .

 
+

 

 
+
 
+

:.

 
+

::

 
+

:: and .

 
+

 

 
+

:: of .

 
+

:: have .

 
+

 

 
+

::

 
+

:

 
+

 

 
+
 
+

 

 
+

:

 
+

:

 
+

:
---
Latest revision as of 15:33, 25 August 2017
Delicious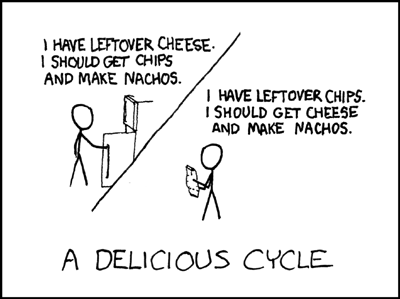 Title text: I'm currently in the I Have Cheese phase of this cycle.
Explanation[edit]
The simplest explanation for the comic is the recipe for nachos. You take some tortilla chips, spread them out on a plate, sprinkle them with grated cheese and perhaps some other ingredients like salsa, beans, or guacamole, and put the plate in the oven until the cheese is melted. As usual with a full bag of snacks, you always end up with that tiny bit left at the bottom of the bag. In this case, it is either leftover grated cheese (left) or tortilla chips (right). So you end up buying another package of the other ingredient to make nachos again.
This is an example of a virtuous or vicious cycle, in which a feedback loop reinforces itself. A virtuous cycle has favorable results, while a vicious has detrimental results. In this case, it is neither a virtuous or vicious cycle, but a delicious cycle - the pun of this joke.
The title text just says that currently, Randall has leftover cheese. He will probably get chips soon, continuing the cycle.
The same problem with having leftovers when making a dish using two types of food that don't match up is the setup for the joke in 1641: Hot Dogs.
Transcript[edit]
[Frame is split by a diagonal.]
[First half: Cueball in front of open fridge.]
Cueball: I have leftover cheese. I should get chips and make nachos.
[Second half: Cueball with bag of chips.]
Cueball: I have leftover chips. I should get cheese and make nachos.
[Caption below the two drawings:]
A delicious cycle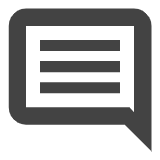 add a comment! ⋅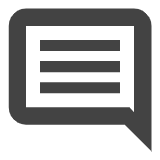 add a topic (use sparingly)! ⋅ 
refresh comments!
Discussion
Rikthoff (talk) The issue date is definitely off. Can anyone fix?
Also, my wife has a similar problem with cereal. She won't drink the milk after finishing the cereal, so she goes to get more milk. --DanB (talk) 13:52, 14 August 2012 (UTC)
If you melt the cheese enough, it becomes a viscous cycle. Alpha (talk) 04:41, 15 September 2013 (UTC)
The explanation states that a vicious cycle is a negative feedback loop while a virtuous cycle is a positive one. Actually, both are positive feedback loops, i.e. self-reinforcing ones. Vicious means that the results are negative, virtuous that the results are positive.
From the linked wikipedia page: The terms virtuous circle and vicious circle refer to complex chains of events which reinforce themselves through a feedback loop. A virtuous circle has favorable results, while a vicious circle has detrimental results. [...] Both circles are complexes of events with no tendency towards equilibrium (at least in the short run). Both systems of events have feedback loops in which each iteration of the cycle reinforces the previous one (positive feedback). 173.245.53.121 23:55, 10 October 2014 (UTC)
The best way to break this is to remember that you can still eat the chips after using up the dip. 173.245.56.211 (talk) (please sign your comments with ~~~~)
Or you can drink the melted cheese after running out of chips. That's how you know you're an adult: nobody can stop you from drinking melted cheese. 162.158.255.69 22:57, 16 September 2015 (UTC)
There's a famous bit some comedian did about pop tarts being like this. You eat one pop tart as a snack; but you can't leave the extra tart, it'll grow stale. So you eat it. But now you're halfway to making it a whole meal. Might as well open another packet. You finish the second packet and now there's only one packet left in the box, which seems silly...so...—Kazvorpal (talk) 06:04, 22 September 2019 (UTC)