1941: Dying Gift
Dying Gift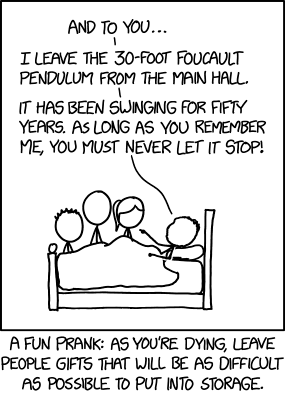 Title text: And to you, I leave my life-sized ice sculpture replica of the Pietà which was blessed by the Pope. You must never let it melt! Now, remember, all gifts must be removed from my estate within 24 hours.
Explanation
This explanation may be incomplete or incorrect: Created by a DYING WISH - Please change this comment when editing this page. Do NOT delete this tag too soon.
If you can address this issue, please edit the page! Thanks.
In some cultures it is customary to bequeath some or all of your possessions to people close to you, usually in written form called a will, after your death. In some cases, if the items are unwanted, unusable, or the recipient simply doesn't know what to do with them, they may elect to place the items in storage, rather than dispose of them.
Randall therefore suggests the following prank to be played by someone near death: bequeath an item that is intentionally very difficult to store or even move. In this case, the old dying man gives his Foucault pendulum to someone in his family.
A Foucault pendulum is a type of pendulum that is commonly used in science museums to practically demonstrate the rotation of the Earth. In order to attain the sensitivity required to do this, the pendulum must be very long - in this case, it is thirty feet (approximately nine meters) in length, about the height of a large hall. It must also be undisturbed; any disruption, such as a touch on the pendulum, will prevent it from accurately portraying the rotation of the Earth.
By insisting that the pendulum never stop swinging, the old man has made it impossible for the pendulum to be simply detached and stowed away. Even transporting it will be extremely difficult, as it will be thirty feet tall and any change to its orientation will disrupt its swing. (Note, however, that the old man didn't specify that it has to work as a Foucault pendulum; merely, that it must not stop swinging).
The Pietà is a Renaissance sculpture by Florentine artist Michelangelo, depicting the body of Jesus Christ on the lap of his mother, Mary, in the aftermath of his Crucifixion. It is widely considered one of the masterpieces of sculpture. While replicas of Pietà do exist, there are none known to have been made of ice, let alone made of ice and blessed by the Pope (It is possible this means that the sculpture has been made from frozen Holy water, which is more likely to be religiously blessed than a pre-existing sculpture). While the gift could potentially be very valuable, the insistence that it be "removed from my estate within 24 hours" drastically increases the probability that it will be destroyed by melting.
Transcript
[An old man (wrinkled and deformed head with a bit of hair left) is lying in his bead, head on a pillow, body beneath a blanket. He points to one of the three people standing along the side of the bed, Ponytail, Cueball, and a kid with spiky hair.]
Old man: And to you...
Old man: I leave the 30-foot Foucault Pendulum from the main hall.
Old man: It has been swinging for fifty years. As long as you remember me, you must never let it stop!
[Caption below the panel:]
A fun prank: as you're dying, leave people gifts that will be as difficult as possible to put into storage.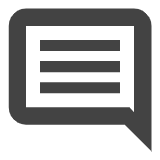 add a comment! ⋅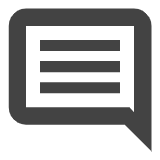 add a topic (use sparingly)! ⋅ 
refresh comments!
Discussion
Wikipedia has a list of most Foucault pendulums in the world, if anyone wants to try to guess what museum he worked for :) https://en.wikipedia.org/wiki/List_of_Foucault_pendulums Hawthorn (talk) 12:11, 12 January 2018 (UTC)
I am working on a fan project related to xkcd and I am hoping to release it on the 2000th comic. How much longer do I have? DPS2004'); DROP TABLE users;-- (talk) 16:33, 12 January 2018 (UTC)
There is a superstition that the stopping of a clock's pendulum will cause (or will be caused by) the death of the clock's owner. A less superstitious version is that a clock's pendulum must be kept swinging as a token of rememberance. Therefore it is actually quite realistic that a dying person might instruct the inheritor of a pendulum clock to never let it stop. However, Randall turns the situation absurd by replacing the pendulum clock with a Foucault pendulum, not only because of the difficulty of moving the pendulum while it's swinging, but also because there's no such superstition associated with Foucault pendulums (that I could find, at least). 162.158.238.112 17:51, 13 January 2018 (UTC)
The possibility that the old man's requests will be ignored are in direct proportion to the possibility of him being capable of exacting revenge from beyond the grave.--These Are Not The Comments You Are Looking For (talk) 01:16, 14 January 2018 (UTC)
Should be mentioned: http://tvtropes.org/pmwiki/pmwiki.php/Main/LastRequest 162.158.92.58 08:20, 14 January 2018 (UTC)
Theres's a loophole with pieta ice sculpture rules. You can break it into pieces, which makes it much easier to transport within 24 hours without melting. Then just bring the pieces to someone with a vaccum chamber and let all the ice sublimate. Done :) 172.68.51.226 13:10, 23 August 2018 (UTC)