1942: Memorable Quotes
Memorable Quotes

Title text: "Since there's no ending quote mark, everything after this is part of my quote. —€Randall Munroe
Explanation
This explanation may be incomplete or incorrect: This Quote has nothing to do with the comic. Do NOT delete this tag too soon.
If you can address this issue, please edit the page! Thanks.
This comic helpfully provides random quotes to be used by anyone as blurbs, online reviews, motivational quotes or similar short bits of text. Either the webcomic xkcd or its creator Randall Munroe may be quoted using any of the text bits.
Randall's helpfulness in providing these quotes, however, is overshadowed by the fact that they are utterly irrelevant to the work being reviewed and/or provide no useful information to the reader.
Transcript
| | |
| --- | --- |
| | This transcript is incomplete. Please help editing it! Thanks. |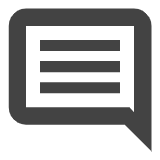 add a comment! ⋅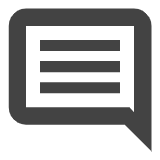 add a topic (use sparingly)! ⋅ 
refresh comments!
Discussion
To a lot of these, especially #7, this question applies. Fabian42 (talk) 09:25, 15 January 2018 (UTC)
The more I look at it, the more I want to put #6 ("I wrote this book...") on an actual book. But print books are sold for money, and one day might even make a profit. Not sure if the offer implied in "Here are some for general use" is intended to override the 'no commercial use' restriction on xkcd in general. -- Angel (talk) 15:29, 15 January 2018 (UTC)
My programmer mind really hates the missing quote mark in the title text... Reminds me of 859: (. Crap! Now that's going to bother me for the rest of the day too! - 172.68.65.174 00:42, 16 January 2018 (UTC)
And we shouldn't forget: Quidquid latine dictum sit, altum videtur! -- Hkmaly (talk) 01:31, 16 January 2018 (UTC)
Please never remove the "is a big jerk.""-part of the title text quote explanation. It's very cathartic. Maplestrip (talk) 09:25, 16 January 2018 (UTC)
"This quote is very false" —PotatoGod (talk) 18:25, 16 January 2018 (UTC)
Quote Goodbye Quote. (Carolyne Mas) 198.41.242.5 15:13, 17 January 2018 (UTC)
"This is not a quote" 141.101.76.16 15:27, 17 January 2018 (UTC)
Ironically, Randall is quoted the next day on the SpaceX facebook group. --Thomcat (talk) 21:34, 17 January 2018 (UTC)
It would be fun to attach that first quote to a work about how Hitler's regime was atrocious, making Randall seem like an anti-semite. Sensorfire (talk) 17:00, 18 January 2018 (UTC)
Note that the next quote mark in xkcd is in 1947: Night Sky. 108.162.219.100 (talk) (please sign your comments with ~~~~)