1978: Congressional Testimony
Congressional Testimony
Title text:

James Cameron's Terminator 3 was the REALLY prophetic one. That's why Skynet sent a robot back to the 1990s to prevent him from ever making it, ultimately handing the franchise over to other directors.
Explanation
This explanation may be incomplete or incorrect: Created in the future by the director of "Terminator 17, he is back and he is pissed". What did Randall mean by the comic...? Do NOT delete this tag too soon or in the past.
If you can address this issue, please edit the page! Thanks.
Megan
and
Cueball
are discussing
Facebook
CEO
Mark Zuckerberg's
upcoming
testimony before Congress
. The prepared testimony was released on the day this comic was released (after?). See
Congress releases Mark Zuckerberg's prepared testimony ahead of Wednesday's hearing
. Facebook is facing questions on the
Facebook–Cambridge Analytica data scandal
involving the collection of personal information of up to 87 million Facebook users by the political targeting firm Cambridge Analytica.
Megan then starts talking about re-watching The Terminator, a movie about a killer robot sent back in time by Skynet, a computer system that became self-aware (AI) and tried to kill off humans. The robot was sent back to try to kill the mother of the leader of the resistance before he was born. In the movie the killer robot, The Terminator, played by Arnold Schwarzenegger, looked up the mother's name, Sarah Connor, in the phone book of a phone booth to find her address. It turned out there were three Sarah Connors in the city, and he choose the two wrong Sarahs first...
Megan notices that it was weird, how in the movie it was a nuclear launch system that turned on humans, and built humanoid robots to hunt humans down, and then today it turned out that it was rather the modern version of said phone book that turned into our version of Skynet, Facebook. Cueball can only agree with her how funny things always turn out in retrospect.
It is unclear if Randall is:
1. Commenting on his lack of interest in the news regarding yet another internet tool being used for purposes for which it was not intended by comparing it to the much more interesting movie "Terminator".
2. Pointing out that using programs in ways for which they are not originally designed is actually quite common in both reality and fiction.
3. Pointing out that Facebook stores names and phone numbers and could thus be considered to have a phone book database...
4. All of the above
The title text makes the claim that James Cameron, who directed the first two films, was planning to make a third movie in the 1990s, which would have been the really prophetic one, i.e. the one that would have destroyed Skynet for good. So in the future Skynet, having seen the result of this movie, wished to prevent the movie from ever being made, so it sent back yet another robot which prevented Cameron from directing it. Instead Terminator 3: Rise of the Machines was first released in 2003 and directed by Jonathan Mostow. Although Cameron is credited for writing it, it was only for creating the characters. Since then two other movies have been made and a third is planned for 2019, all with different directors.
In a trivia on IMDb it is stated that the studios had long wanted to make a sequel, thus this was already a plan in the 1990s, the second movie, Terminator 2: Judgment Day, had been released in 1991. But Arnold Schwarzenegger refused to do it unless James Cameron was directing. Cameron eventually told his friend to "take the money and run"... Maybe because a Schwarzenegger terminator was blackmailing him to sell out his greatest franchise.
This comment is reminiscent of the last row in the comic 566: Matrix Revisited, released 9 years before this, where Randall makes it clear that he would have wished that the The Matrix had not had any sequels to take the original down to a lower level. Seems like he has the same feelings for the first two Terminator movies, compared to the third and later movies in the franchise. And would rather fantasize about how great Terminator 3 would have been had it been directed by Cameron.
Transcript
[Megan and Cueball sitting against a leafless tree; they are on opposite sides.]
Megan: Mark Zuckerberg is testifying before Congress this week.
Cueball: Should be interesting.
[Beat panel.]
Megan: I recently re-watched Terminator.
Cueball: Yeah?
Megan: It's weird that the thing that evolved into Skynet wasn't our nuclear launch systems or our humanoid robots.
Megan: It was the phone book where the Terminator looked up Sarah Connor's address.
Cueball: Funny how things turn out.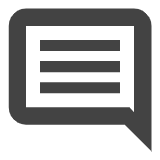 add a comment! ⋅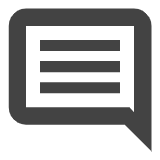 add a topic (use sparingly)! ⋅ 
refresh comments!
Discussion
We should change the logs and stuff so it looks like this page was created before the comic came out (say, on 2018-04-07) Blacksilver (talk) 15:54, 9 April 2018 (UTC)
I was about to change the bot to Mark Zuckerberg's terminator double, but somebody was faster. Ah well. 108.162.219.106 15:24, 9 April 2018 (UTC)
Not sure it has anything to do with the comic, but I think the blob near the top of the tree is a squirrel's nest. You can see the squirrel climbing down the trunk in the 2nd panel, there's something on the left branch in the 3rd panel (squirrel or bird?), and I think the squirrel is climbing back into the nest in the final panel (a tail hanging down from the nest?). Ianrbibtitlht (talk) 16:32, 9 April 2018 (UTC)
I'm still confused about "the phone book becomes skynet". Any thoughts? Cgrimes85 (talk) 17:54, 9 April 2018 (UTC)
I came here hoping someone who knows the movies would explain this to me, but I suspect the "phonebook" = Assbook. Yngvadottir (talk) 18:17, 9 April 2018 (UTC)
Right now there are 3 (well, 4) listed thoughts on what Randall is trying to say:
It is unclear if Randall is:

1. Commenting on his lack of interest in the news regarding yet another internet tool being used for purposes for which it was not intended by comparing it to the much more interesting movie "Terminator".
2. Pointing out that using programs in ways for which they are not originally designed is actually quite common in both reality and fiction.
3. Pointing out that Facebook stores names and phone numbers and could thus be considered to have a phone book database...
4. All of the above
My initial interpretation, and what I still find most likely, is None of the above. MY interpretation is that Randall (and for him Megan) is likening this Facebook thing to the phonebook, that it's how a Terminator will now find Sarah Conner and start the cycle portrayed in the movies. Seeing as Randall likes to be fatalistic and paranoid. :) Before this, there haven't been phonebooks any more, so we've accidentally protected ourselves from the events of Terminator, but now with the information leak, if a Terminator travelled back to now, he'd once again be able to get contact information. In fact, wasn't it only a few comics ago where Randall put a Terminator timeline, where he said most people are afraid of the moment AI and killer robots turn on us, while the time HE worries about is the time before that, but after computers are able to MAKE killer robots? NiceGuy1 (talk) 05:43, 10 April 2018 (UTC)
OK, I've updated the explanation to reflect our general consensus and removed the incomplete tag! This one's done, I think Berets (talk) 03:19, 26 May 2018 (UTC)