2250: OK/okay/ok
OK/okay/ok

Title text: After changing it back and forth several times and consulting with internet linguist Gretchen McCulloch, I settled on "ok" in my book How To, but I'm still on the fence. Maybe I should just switch to "oK."
Explanation
This explanation may be incomplete or incorrect: Created by an O.K.A.Y. user
If you can address this issue, please edit the page! Thanks.
This comic states how you 'sound' (as the typical narrative voice in your readers' collective heads) based on how you spell the word "OK" in your text.
The word "OK", per Wikipedia, "is an American English word denoting approval, acceptance, agreement, assent, acknowledgment, or a sign of indifference."
The Oxford English Dictionary says that it began in 1839 as "O.K.", a fanciful abbreviation for "oll korrect" (all correct), but there is no consensus about where and how the word originated.
According to Randall, modern usage of the word is with both letters in lowercase "ok", or fully spelled out as "okay". Using OK with both capital letters is kind of old, as that is not something younger people would ever do. The original spelling of the word as "O.K." with periods after the letters is less commonly used in modern times, so Randall equates this usage to "an alien impersonating a human". (See for instance the last picture in this comic, 1530: Keyboard Mash for who might use that spelling).
In the title text Gretchen McCulloch, a Canadian Internet linguist, is mentioned. She focuses on trends in use of English words in online communications. Randall claims that he consulted with her on the use of "ok" in his book How To and after changing back and forth between different options he settles for "ok". But he is still unsure which version to use, and claims he is now considering switching to "oK.", a strange spelling that "compromises" between the three abbreviations, having one lowercase letter, one capital letter, and only one period. And ending the sentence with a abbreviation with a period inside the quotation marks also makes it uncertain if he means "oK" or "oK." as that can be debated. This was most likely on purpose knowing Randall's love for grammar rule and spelling. It is of course debated in this explanations discussion.
Wikipedia says, "Whether this word is printed as OK, Ok, ok, okay, or O.K. is a matter normally resolved in the style manual for the publication involved." So luckily Randall did not settle for "oK." or "oK" in his book, which is not one of the mentioned versions.
Transcript
[Four different ways to write the word "okay" are presented with a caption below each version.]
okay
Normal
ok
Normal
OK
Kind of old
O.K.
Like an alien impersonating a human
[Caption below the panel:]
How your spelling of "okay" makes you sound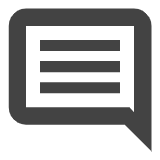 add a comment! ⋅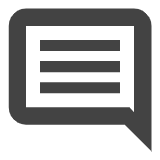 add a topic (use sparingly)! ⋅ 
refresh comments!
Discussion
He forgot the eternal joke - 0K Come on Randall, you're a person of science141.101.98.40 11:25, 4 January 2020 (UTC) I think this should have been a table. Put spellings down the side (I've seen a lot of "oki" online; maybe "A-OK" too, or some humorous misspelling) and possible permutations of punctuations and capitalisation across the top. I want to know how "o.k.ay." makes you sound :p Angel (talk) 17:41, 3 January 2020 (UTC)
As of this writing, the title text is wrong. I don't know how to edit it. The current explainXKCD version ends with ("oK".). But the xkcd website ends with ("oK.") The location of the period within the quote changes the meaning of this comment. Agrasin (talk) 20:43, 3 January 2020 (UTC)
This is kind of like the LEGO bridge question in What If. 172.69.34.120 18:32, 4 January 2020 (UTC)
I just added the bit about the readers' narrative voices (see comments for additional thoughts), but my parenthsisised justification for the 'quoting' looks a bit clunky even to me. Further changes (or at least partial reversion) are welcome, and in fact invited... Fill your boots! 141.101.99.221 20:15, 5 January 2020 (UTC)
I'm not sure about everyone else, but I was *really* weirded out when Randall used 'ok' in How To. Like, it threw me off and I had to reread a couple times. I was very surprised. 162.158.214.136 14:11, 6 January 2020 (UTC)
My favorite is O-KAYYYYYYYYY! Rtanenbaum (talk) 15:05, 6 January 2020 (UTC)
Hang the fuck on...capitalised looks old, while spelt out in lower case is normal? Really? REALLY? Quote conventions schmote conventions - I'll use whatever style a client dictates, like the obedient little paycheck-chasing copywriter that I am - but "OK" is pretty much universal as far as I'm concerned. I'm going to cling to this being a transatlantic difference, to "OK" being normal, to "ok" being a typo, to clamping my hands over my ears and saying "Lalala I'm not listening" to anyone who says otherwise, and to thumping anyone who pulls said hands from said ears square in the nose.Yorkshire Pudding (talk) 20:39, 12 January 2020 (UTC)
New comic up
The new comic is already up. As the bot is not working, someone has to insert it manually. It is quite easy with a bit of trial and error and the tutorial on User:DgbrtBOT. It should be done by a user who is on here for a time with an account (and has by that earned the right to upload files.) - I will not be able to do so myself within the next ~10 hours, as I will not be on my own computer. --Lupo (talk) 08:21, 6 January 2020 (UTC)
Personally, I settled this question because I favor the Choctaw Indian origin for the the word "okay", which means it comes from "okeh", and therefore it makes sense to spell it out as "okay". I sometimes actually spell it okeh, but only to people who'd be able to figure out what I mean. —Kazvorpal (talk) 16:58, 23 January 2020 (UTC)