379: Forgetting
Forgetting

Title text: Of course, the assert doesn't work.
Explanation
Cueball is writing a piece of code (probably in the programming language C++) which removes an item from a data structure called a Linked list (the first two lines of the text). Then, he writes a comment (which is delimited by the double slashes) relating the code to his personal life. Finally, he adds an assertion, which is normally a formal specification of a condition which should always be true (with which the programmer ensures that e.g. mass is not negative). But in this case, instead of asserting a software-related predicate, he asserts that "it's going to be okay."
The title text explains that this assert won't work, not in a computer program, and more than ever not for for humans.
Transcript
[Cueball sits at computer, coding.]
prev->next = toDelete->next;
delete toDelete;
//if only forgetting were 
//this easy for me

Cueball: <sniff>
[Cueball lowers his head into his hands and cries.]
[Cueball types again.]
assert "It's going to be okay.";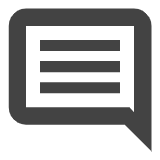 add a comment! ⋅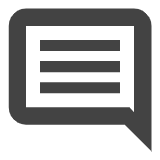 add a topic (use sparingly)! ⋅ 
refresh comments!
Discussion
The syntax for pointers in C++ is &pointer and *pointer. The arrow syntax is used e.g. in PHP. So this explain does need a review. And furthermore it should focus on the assert joke, understandable for non programmers.--Dgbrt (talk) 18:48, 31 July 2013 (UTC)
Actually this works in C++ too. (*pointer).property is the same as pointer->property -- 17:58, 31 july 2013 (Time in Florida)
pair<int, int>* pntr = make_pair(5, 8); cout << (*pntr).first << endl; cout << pntr->first << endl; // the same as above -- 22:12, 31 July 2013 (Florida)
I removed PHP as a possible language since PHP variable names start with a $. Zetfr 09:24, 20 May 2015 (UTC)

IT IS A COMBINACION EN C++/ANOTHER LENGUAGE IN THE FOURTH PANEL ASSERT HAS NOT PARENTHESES. IN C++ THE ASSERT MUST HAVE THE PARENTHESES AND SO CANNOT BE A C++ PROGRAM. PLEASE ADVISE 108.162.210.219 (talk) (please sign your comments with ~~~~)