470: The End is Not for a While
The End is Not for a While
Title text: I THINK EVERYONE INVOLVED HERE IS CUTE.
Explanation[edit]
People show up at protests because they're angry about something and want to use peaceful means or otherwise to effect political change. It's very much a groupthink, "mob" mentality, bringing to mind the credo, "If you're not with us, you're against us."
Hardly anyone goes to a protest because they're happy about the way things are, and thus, someone holding up signs saying how happy he is would, to say the least, be very out of place at a protest, although it's more common than expected.
The title text shows another sign Cueball is carrying (although since it compliments the protesters, he may not get in as much trouble for it).
The title of the comic refers to the oft-seen protest placard "The end is nigh", signifying that person's belief that we live in the end times and it's time to start getting right with (insert religious figure of your choice here).
Transcript[edit]
[Cueball with two picket signs. Ponytail with a picket sign stands partially out of the frame, staring at Cueball.]
I get in trouble for showing up contented at protests.
Sign 1: Things are pretty okay!
Sign 2: Anyone for Scrabble later?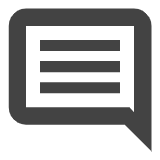 add a comment! ⋅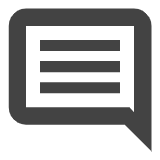 add a topic (use sparingly)! ⋅ 
refresh comments!
Discussion
I love this one... it reminds me of the 'Father Ted' episode (Se01Ep03) with the polite protest signs reading "Careful Now" & "Down With This Sort Of Thing". I always try and see what's written on the back of those "The End is Now" placards expecting "...For The Sale at Carpet-World" or somesuch; been disappointed on all but 2 occasions. Squirreltape (talk) 14:32, 30 January 2014 (UTC)
I do like it when this kind of counter-protest trolling is done to groups like the Westboro Baptist Cretins. -Pennpenn 108.162.250.162 05:10, 17 August 2015 (UTC)
I'm not sure, but is the mention of scrabble significant? I think somewhere there is something about scrabble and 'end time' governments, but I'm not sure. ----
In "The Hitchhikers guide to the Galaxy" a set of hand made scrabble pieces are used to "randomly" determine the Question to which the answer to Life, the Universe and Everything refers. Here's a link that explains it. May not be what the poster above is thinking about, but it's interesting. http://www.6by9.net/why-6by9/