528: Windows 7
Windows 7

Title text: Disclaimer: I have not actually tried the beta yet. I hear it's quite pleasant and hardly Hitler-y at all.
Explanation
Megan is observing Cueball use a laptop on which he has installed the Windows 7 beta. However, the alleged Windows 7 beta is showing nothing but a picture of Adolf Hitler and Cueball is unable to do anything. Cueball then presses Control-Alt-Delete (the well-known Windows Secure Attention Sequence which opens Task Manager or displays a list of options which includes 'Shut Down' and 'Restart') as suggested by Megan, but only manages to make the picture's eyes flash.
The fourth panel shows Megan commenting that this Windows 7 beta is better than Windows Vista, to which Cueball agrees. The joke is that Megan deems a mostly non-functional OS better than Windows Vista, which had problems that were mocked in Apple Mac OS TV commercials.
This explanation may be incomplete or incorrect: Hitlery is a common way of adressing Hillary Clinton. Please see the discussion page.
If you can address this issue, please edit the page! Thanks.
The title text is a disclaimer stating that Randall has not tried the beta at the time this comic was written, but what he has heard about it he regards as at least mildly positive. However, he also damns it by faint praise, referring to it as hardly Hitler-y at all, a statement that could raise warning flags, as one would not generally expect an operating system to be able to be described as Hitler-y to any degree at all. "Hitler-y" is implied to mean pertaining to or having qualities similar to Adolf Hitler, the late German Nazi Party leader.
Transcript
[Megan is standing behind Cueball sitting at a desk using his laptop.]
Megan: What are you doing?
Cueball: Trying the Windows 7 beta.
Megan: Why is it showing a picture of Hitler?
[The laptop's screen is shown with Adolf Hitler's face on it.]
Cueball: I don't know. I can't get it to do anything else.
Megan: There's no UI?
Cueball: No, just Hitler.
[Return to the original scene, except Megan is now scratching her head in confusion.]
Megan: Did you try Ctrl-Alt-Delete?
Cueball: It just makes Hitler's eyes flash.
Megan: Huh.
[Scene remains basically the same, except Megan is no longer scratching her head and Cueball is no longer typing on the laptop.]
Megan: Well, it's better than Vista.
Cueball: True.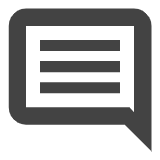 add a comment! ⋅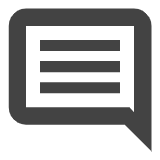 add a topic (use sparingly)! ⋅ 
refresh comments!
Discussion
Is this a reference to Godwin's Law? Saibot84 (talk) 21:59, 13 April 2013 (UTC)
An ironic one, possibly. --Qwach (talk) 13:54, 31 August 2013 (UTC)

A second opinion: No. 108.162.219.223 19:30, 10 January 2014 (UTC)
I think the title-text joke is mainly in the word "hardly" instead of "not" when describing the hitler-y-ness of the beta. -- Gigahertz (talk) (please sign your comments with ~~~~)
Hitler-y
I don't know but look at this: hitlery. It really seems that it belong to Hillary Clinton. Look at Goooogle: Hitler-y. This has to be explained, even for non US citizens. --Dgbrt (talk) 21:03, 3 June 2014 (UTC)
I'm pretty sure that this is a reference to a German play called The Resistible Rise of Arturo Ui (Der aufhaltsame Aufstieg des Arturo Ui). It's a satirical allegory about Hitler, where Hitler's name in the play is Ui. https://en.wikipedia.org/wiki/The_Resistible_Rise_of_Arturo_Ui 108.162.221.173 12:04, 21 September 2015 (UTC)
Sorry, but there's no way this is the case. It's too much of a stretch for an incredibly obtuse visual pun. Hitler was just chosen because he's probably the worst thing you could have stuck on your monitor forever. 108.162.242.134 09:08, 11 January 2016 (UTC)
Worse then the original goatse.cx?[link potentially NSFW] 108.162.216.166 12:18, 21 July 2017 (UTC)