533: Laptop Hell
Laptop Hell

Title text: The xkcd.com sysadmin has a Q2010, and I can attest that it can handle a fall down several flights of concrete steps. Relatedly, he's upset with me - I hope he doesn't take revenge by messing with my site's contenDISREGARD THAT I SUCK COCKS
Explanation
This explanation may be incomplete or incorrect: Does not explain Mephistopheles or laptop; too short
If you can address this issue, please edit the page! Thanks.
The executive who caused Mephistopheles's favourite laptop, the Fujitsu Q2010 to be taken out of production, arrives in hell. Mephistopheles is displeased because he thought it was a good laptop, but since hell is a place of evil the executive asks why he is upset about an act which he sees as being evil.
The comment about Sony implies that their company is evil, and has a deal with hell, something which the Fujitsu executive seems to have suspected.
The title text explains that Randall's systems administrator is upset with him because he threw his laptop down several flights of steps. The systems admin is implied to have taken revenge childishly, by replacing part of the text with "DISREGARD THAT I SUCK COCKS"
The title text is a reference to a post in bash.org which went on to attain moderate fame.
Transcript
Mephistopheles: Welcome to Hell. Here's— Wait. I know you.
Mephistopheles: You're the Fujitsu exec who killed the Q-series.
Fujitsu Exec: ...Yes?
Mephistopheles: The Q2010 was the perfect laptop!
Mephistopheles: Powerful, durable, had every feature, and made the Air look bulky. And that was back in 2006!
Fujitsu Exec: But no one bought it!
Mephistopheles: Then you marketed it wrong!
Fujitsu Exec: Wait. Don't you encourage evil acts down here?
Mephistopheles: In theory, yes, but we need laptops too! Although it's moot, since we have an exclusive deal with Sony.
Fujitsu Exec: I knew it!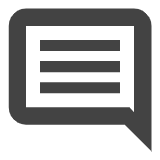 add a comment! ⋅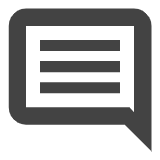 add a topic (use sparingly)! ⋅ 
refresh comments!
Discussion