685: G-Spot
G-Spot

Title text: The BBC lead was 'The elusive erogenous zone said to exist in some women may be a myth, say researchers who have hunted for it.' I couldn't read it with a straight face.
Explanation
The G-Spot is, as the BBC is quoted of saying in the title text, an elusive erogenous zone some women claim to have that can be stimulated to enhance their sexual experience. In this comic, a live press conference has been held due to a peer-reviewed study suggesting the G-Spot may not exist. Cueball (the researcher) initially claims he's not researching the G-Spot, but then admits he can't find it anyway.
Cueball may be a G-Spot researcher, but not initially wanting to admit it because of the research result, or really is a solar cell researcher, but has not found the G-Spot when having sex with his partner(s).
As mentioned in the Wikipedia article there actually has been such a study, so the BBC report in the title text is quite likely to have actually been heard by Randall.
Transcript
A study published in the journal of sexual medicine suggests that the g-spot may not actually exist.
We go live to the researchers' press conference:
[Reporters, including Ponytail, stand below a researcher (Cueball) at a podium.]
Ponytail: Is it true you've been unable to find evidence that the g-spot exists?
Cueball: My research is in solar cells. I think you have the wrong press conference.
[Beat panel]
Cueball: But ... yes.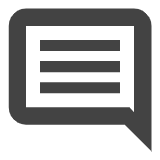 add a comment! ⋅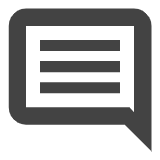 add a topic (use sparingly)! ⋅ 
refresh comments!
Discussion
Well, obviously nobody searched for it (the hypothetical article, that is), because I very easily found (ahem!) that exactly two days prior to the strip concerned the story at http://news.bbc.co.uk/1/hi/health/8439000.stm was posted. Title of "The G-spot 'doesn't appear to exist', say researchers", intro paragraph of "The elusive erogenous zone said to exist in some women may be a myth, say researchers who have hunted for it.". So that's at least one site that can be shown to exist. As for the other one... 31.111.35.144 00:05, 16 May 2013 (UTC)