709: I Am
I Am

Title text: Great, LO-M. Do you speak Bocce? I'm supposed to find one that speaks Bocce.
Explanation
In the Book of Exodus of in the Hebrew Bible, God announces his presence to Moses by way of a burning bush. The quotation in this comic is a combination of Exodus 3:14 - "I am that I am", and Exodus 3:16 - "I am the God of your father, the God of Abraham, the God of Isaac and the God of Jacob."
The punchline comes when God introduces "His counterpart, R2-D2"; theoretically, in the mind of the reader, God's voice would go from booming and sepulchral to snooty and British, much like the voice of C-3PO in Star Wars. (Though C-3PO's programming forbids him to "impersonate a deity", according to his character in Return of the Jedi)
The joke is that "I AM", the name of God in the Bible, is represented in the Hebrew by the Tetragrammaton, YHWH. This abbreviation coincidentally[citation needed] follows the 4-character naming convention of Star Wars droid characters such as C-3PO and R2-D2 and, like the latter, contains identical characters in the 2nd and 4th positions. (In English translations of the text, this is the part rendered as "LORD" in capitals.)
The reference to Bocce in the title text refers to a language that Owen Lars wanted his protocol droid purchase to be able to speak. C-3PO claimed that it was "like a second language to me." LO-M is a model of droid in the Star Wars universe that was made to compete commercially with 3PO droid like C-3PO (and sounds like "Elohim", a Hebrew word for "God".)
Transcript
[The Burning Bush of Exodus fame speaks to Moses, who is shielding himself with his arm, as if a great gust of wind is overtaking him.]
Bush: I AM THAT I AM, THE LORD YOUR GOD AND THE GOD OF YOUR FATHERS, OF ABRAHAM, OF ISAAC, AND OF JACOB.
[A droid comes into frame, Moses looks down at it.]
Bush: AND THIS IS MY COUNTERPART, R2-D2.
BLEEP BLOOP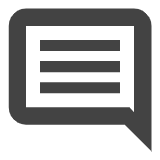 add a comment! ⋅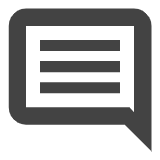 add a topic (use sparingly)! ⋅ 
refresh comments!
Discussion
The explanation leaps to the C3P0 explanation without even mentioning Ewoks. It might not make sense without mentioning Ewoks. And that's not a sentence I ever expected to ever type. 31.111.50.225 21:43, 7 May 2013 (UTC)
I thought Lars wanted to play bocce with c3po. This changes the whole series for me; the prequels are a parody. 173.245.56.191 (talk) (please sign your comments with ~~~~)
YES THEY ARE!!!!! THEY ARE FAKE!!!!! SilverMagpie (talk) 02:18, 19 November 2016 (UTC)
The prequels were Lucas trolling Star Wars' fan base. It just kept getting worse and worse. Jakee308 (talk) 19:47, 8 June 2015 (UTC)
Is Moses dabbing? 162.158.62.79 00:40, 29 March 2020 (UTC)