863: Major in the Universe
Major in the Universe

Title text: I hear Steven Levitt is writing a book analyzing A.J. Jacobs' quest to spend a year reading everything Malcolm Gladwell ever wrote. The audiobook will be narrated by Robert Krulwich of Radiolab.
Explanation
Several authors are referenced here. Malcolm Gladwell is a Canadian author who wrote such books as "The Tipping Point", "Outliers" and "Blink." Steven Levitt is one of the co-authors of the book, "Freakonomics" and also the Freakonomics blog on NYTimes.com.
Robert Krulwich is a science correspondent for NPR (National Public Radio, for those outside of the US) and a co-host of the show Radiolab.
A. J. Jacobs is a journalist who immerses himself in different ideas and lives them out for periods of time. For example, he lives a year according to all the rules in the bible literally.
In this comic, Cueball as a college student, meeting with his adviser or professor trying to decide what to major in. He decides to major in "The Universe", but when his adviser details the real work required of that major, Cueball scratches his head and tells what he really means. If you have not read Malcolm Gladwell's books, they all are slightly similar and details Gladwell's different "discoveries" about the world based on things that have happened.
Randall might be trying to make fun of people who claim to have a broad range of interests, but apparently just to deflect attention from the fact that they are too lazy to master even one field.
Transcript
[Cueball before a professor.]
Cueball: How can I pick a major? I'm interested in everything! Can't I major in "the universe"?
Professor: Okay. First, I'll need papers on every European trade summit that did not result in an agreement. Then, spend a year memorizing every microprocessor instruction set ever used in a production chip.
[Cueball scratches head.]
Cueball: What I meant was I just want to read Malcolm Gladwell books and drink.
Professor: We all do, sweetie.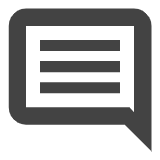 add a comment! ⋅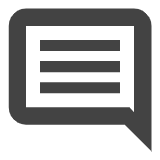 add a topic (use sparingly)! ⋅ 
refresh comments!
Discussion
If all else fails, you could always become an artist. Davidy²²[talk] 10:03, 9 March 2013 (UTC)
What does that mean? That art is a "backup" field that anyone can do? Art is one of the only things I think I would be unable to succeed at, no matter how hard I tried. Like saying "you could always become a professional basketball player." You just can't. 108.162.219.7 23:58, 27 April 2014 (UTC)
On the contrary, art is a form of self expression, therefore anyone can do it (according to my old art teacher). It's like singing. Anyone can sing, although the results may not be the same as a person who can sing "better" than you, but if you can make a noise with your mouth then you can still claim you're singing. Brenda (talk) 08:21, 10 July 2018 (UTC)
I thought if all else fails you become a teacher? ~JFreund
If all else fails, become a bureaucrat. ~MeZimm
I know I'm late, but isn't the professor Hairbun? Nitpicking (talk) 03:14, 8 September 2021 (UTC)