User:Sqrt-1
Welcome, BoN!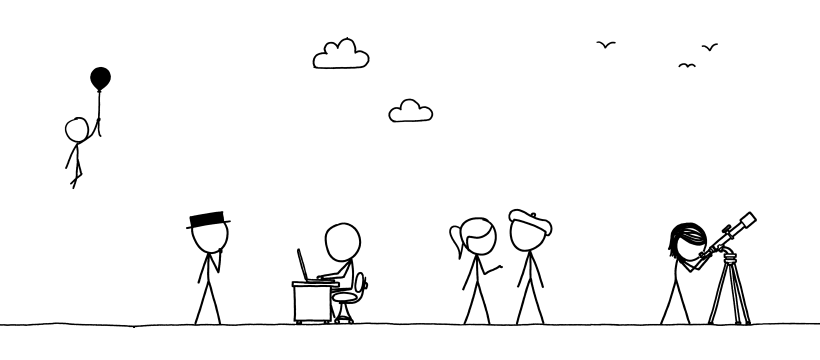 xkcd fan. That's about it really.
Now to be found at C418 wiki.
Alright...[edit]
...so you want to know things about me...
I live in India.
I can speak Hindi and English fluently and a little bit of German.
I have used Indian English (which is a weird mixture of British and American English) for the entirety of my academic and professional life, so sorry for the annoyance caused.
I found xkcd through the news talking about his comics...
I have the SIWOTI syndrome...
I hate red links...
Best Comics[edit]
Stuff I have done on this wiki[edit]
Since I am horrible at actually explaining xkcd, I do other stuff, like cleanup, or adding new stuff to irritate the residents of this wiki.
Template: crickets
Template: Quote
This is a quote
Enables a bit more rigidity in links.
Template: Kick
Template: Community links
Anonymous user
Welcome, Sqrt-1, to explain xkcd!
Socials[edit]
Crystal Clear
| | |
| --- | --- |
| Proposals | |
| Technical | |
| Coordination | |
Tango
| | |
| --- | --- |
| Proposals | |
| Coordination | |
| Miscellaneous | |
Stuff I have ACTUALLY contributed to this wiki[edit]

To do list for mods[edit]
Redesign the main page.

Remove the explain xkcd tagline from the front page.
Link to explain xkcd instead of xkcd.
Add the community portal to the front page.
Remove the advertisements on the front page.
Remove the percent of comics with unfinished explanations, it's now permanently less than 1%.

Remove the 🔒 image appearing after every external link.
Make the xkcd favicon file larger but make it appear smaller and in the top right corner of text.
Update or delete https://www.explainxkcd.com/wiki/index.php/explain_xkcd:Explanation_Completion_Project
Update the wiki.
Make ads not appear in middle of content, only top, side and bottom.
Question marks and other special characters in page titles makes the page show "no input file specified" unless using a redirect.
Add the xkcd font (which should also be used in the front page).