1086: Eyelash Wish Log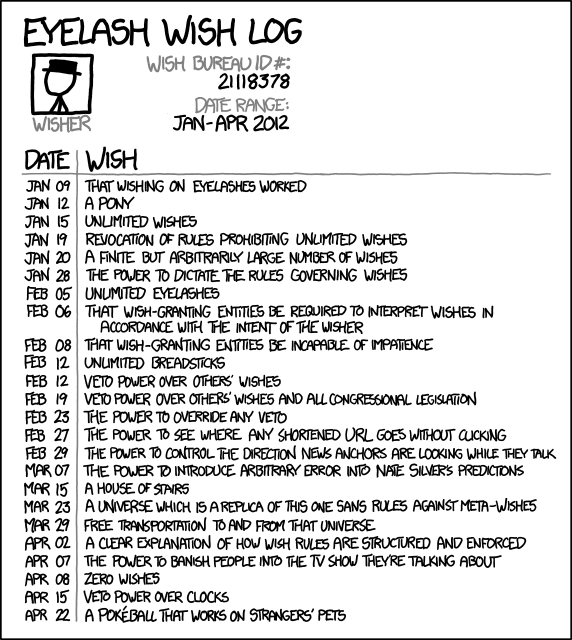 Image Text
Ooh, another one. Uh ... the ability to alter any coefficients of friction at will during sporting events.
Description
This comic is based on the situation that when someone's eyelash falls out, that person can make a wish on it. This comic appears to be a page from the fictitious Wish Bureau in charge of granting said wishes. And of course the Wisher is Black Hat and he has quite a few wishes, most of them based on the previous wish.
Feburary 12th's wish seems to be a reference to the unlimited breadsticks offered at Olive Garden.
March 7th's wish is a reference to Nate Silver, who is a former writer for Baseball Prospectus working on predicting baseball players' stats and now writes for Five Thirty Eight in which he predicts the outcome of elections based on polling data.
And April 22nd's wish is a reference to the cartoon and video game, Pokemon.