127: The Fast and the Furious
The Fast and the Furious
Title text: Sometimes when I steer shopping carts around corners, I slide them a little and pretend I'm getting the blue spark boost.
Explanation
This comic shows an imagined crossover between the film The Fast and the Furious: Tokyo Drift and video game series Mario Kart, specifically the entry Mario Kart: Double Dash!!
In Tokyo Drift, the protagonist is trying to break into the underground street racing ring, and finds that the urban environment of Tokyo is far different than the rural American roads he is used to. The Asian street racers soundly beat him until he is able to master drifting.
In Mario Kart, drifting is a gameplay mechanic. During a proper drift, the kart would create a splay of blue sparks and give a small, temporary "mini-boost" to the speed of the kart.
In the title text, Randall jokes about shopping in a supermarket; when he steers his shopping cart around a corner, he pretends that he is getting the blue boost sparks.
Transcript
on the other side of the world
a new style of street racing
rules the tokyo underground
the cars are lighter
the tires are slick
when you drift,
if you ain't out of control,
you ain't in control.
and if you work the wheel
back and forth just right,
[Two cars race around a corner with blue sparks spraying from their tires.]
You get blue sparks.
The FAST and the FURIOUS: TOKYO DASH!!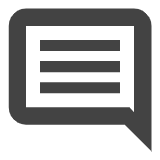 add a comment! ⋅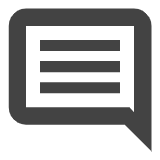 add a topic (use sparingly)! ⋅ 
refresh comments!
Discussion
Fast and the Furious; Tokyo Dash - the name "Tokyo Dash" comes from a mixture of the third Fast and Furious film (which came out in 2006) - "Fast and the Furious - Tokyo Drift", and "Mario Kart: Double Dash!!" 146.171.254.97 03:39, 19 February 2013 (UTC) Schlong-Copter
Who says Randall is joking?—Kazvorpal (talk) 01:47, 21 September 2019 (UTC)
Lines 4-8 are from the Tokyo Drift trailer. They might appear somewhere else, though, and the first three might appear somewhere, too. DownGoer (talk) 05:47, 26 June 2023 (UTC)