13: Canyon
Canyon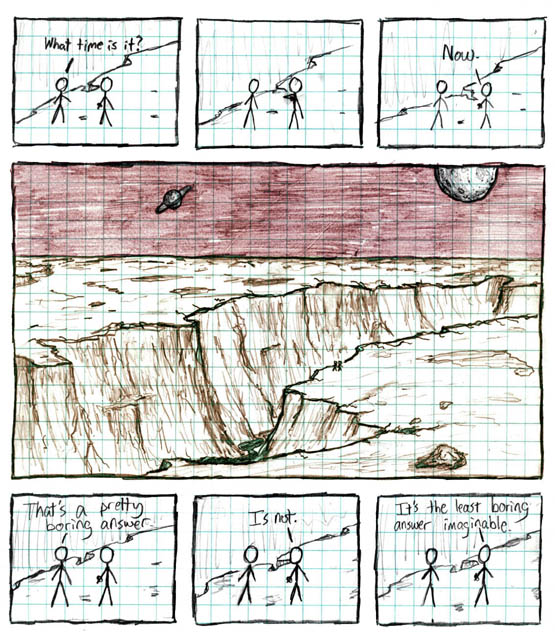 Title text: They're standing at the lip of the canyon, which isn't clear at all.
Explanation
This is one of the early comics which explores a theme xkcd returns to often: the wonder around us, if we would just look. Here, Template:Cueball replies that "now" is the least boring time it could be, as they stand on an alien world over an amazing landscape. How could you want it to be any time but now?
Transcript
[Two men are standing at some kind of cliff edge]
Man 1: What time is it?
Man 2: Now.
[Full scene is revealed: the men are standing at the edge of a huge canyon in a rocky, barren landscape. A pock-marked moon and a ringed planet are visible in the burgundy-coloured sky]
Man 1: That's a pretty boring answer.
Man 2: Is not.
Man 2: It's the least boring answer imaginable.