402: 1,000 Miles North
1,000 Miles North

Title text: Twister would've been a much better movie if they'd cut out the bad-guy storm chaser and all the emotional romance crap. All you need for a good movie are tornados and scientists. Actually, that's all you need for anything.
Explanation
Spoofing off of tornado chasers are these permafrost chasers, who are just like tornado chasers, but they are chasing very boring permafrost. Permafrost is a layer of ground that never thaws, unlike ground south of where they are at where the ground freezes in winter and thaws in the spring.
Twister was a movie about a crazy group of tornado chasers trying to drop a probe releasing device named Dorothy (based on the real-life project TOTO) into the heart of a tornado. However much of the story was about Bill and his ex, both chasers, falling back in love, another chaser who is fighting Bill for research grants and fame, and a tornado that likes to chase people.
Transcript
[Van and truck travel toward mountains]
Narrator: 1,000 miles north of tornado alley
Narrator: a new breed of scientists has emerged.
[Cueball with a laptop, Ponytail with a probe in the ground]
Narrator: Half researchers, half adrenaline junkies
Ponytail: What's the reading?
Cueball: 3.9 meters down, gradient's off the charts!
[Truck driving very fast, man holding a radio up to his head]
Narrator: risking everything for the thrill of the hunt
Cueball: The freeze line is shifting! We've never seen anything like it!
[4 - Barren field, mountains in background, woman holding large video camera up to tiny spot of grass]
Narrator: Permafrost chasers
Ponytail: I'm getting some great footage here!
Cueball: Dammit, Harding, it's not worth your neck! Get the hell out of there!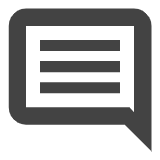 add a comment! ⋅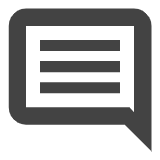 add a topic (use sparingly)! ⋅ 
refresh comments!
Discussion
+1 for 'a tornado that likes to chase people' 108.162.216.8 14:16, 24 January 2014 (UTC) marvis
. . . Years before sharknado! 173.245.54.167 (talk) (please sign your comments with ~~~~)
Does the title refer to anything. I can't find any analogy such as "1000 Miles West" etc. 141.101.106.107 19:06, 1 January 2015 (UTC)
Could the title mean that the action here is happening 1,000 miles north of the tornato-chasing in the movie? Wdstarr (talk) 03:04, 21 October 2018 (UTC)
The speed of permafrost movement is, well, glacial. Mountain Hikes (talk) 04:32, 9 November 2015 (UTC)