831: Weather Radar
Weather Radar

Title text: Ever notice how there aren't as many thunderstorms now as there were when you were a kid? Much like 'the shuffle on my MP3 player has a bias', this is occasionally true but universally believed. Brains are so interesting!
Explanation[edit]
A weather radar is a device which uses the reflection of radio waves from rain or snow to detect where there is rainfall. The information from the radar is then shown on a map. In this case green means light rain while red or white represent very heavy rain - possibly a thunderstorm. These maps can be quite beautiful and mesmerizing to look at. In this case the speaker (who is located where the black dot is) enjoys watching interesting, unexpected events on the radar and is surprised to see a massive, unexpected storm heading straight for him. A storm indeed appears but splits in half and passes either side of him. The reaction of the speaker shows that this has happened before.
The caption suggests that this happens when the people who run the radar notice you looking at the page enough they tease you by adding a fake storm coming towards you which then disappears just as it approaches the speaker.
The title text explores how our perceptions are often inaccurate - someone may think that there are fewer storms than when they were young or that certain songs come up more often on their MP3 player, even when they don't. There are lots of these types of biases in judgement.
Transcript[edit]
[A black dot on a pixelated weather radar screen.]
Sigh. Just a few clouds.
[The clouds develop into orange, to the left of the dot.]
Whoa! Huge storm out of nowhere!
[The orange becomes red, and the storm moves towards the dot.]
It's growing! And headed right for me! Awesome!
[The storm splits in half.]
Hey! What's it...
[The two halves of the storm pass by the dot.]
Dammit! Again?!
When the folks at the weather offices see you refreshing the radar too often, they start teasing you.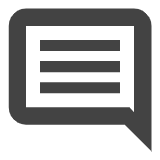 add a comment! ⋅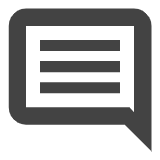 add a topic (use sparingly)! ⋅ 
refresh comments!
Discussion
This just comic came up twice out of 3 'Random Page' clicks - is there a bias? 86.46.251.178 01:07, 13 May 2013 (UTC)
These days, smartphones, tracking, and search bubbles could lead to real biases in the shuffle button. (When this comic was written, there was online tracking, but most of the public focus was on kid's websites that tracked, not the web in general yet.) Z (talk) 14:31, 23 April 2014 (UTC)
That's for sure. If I was more theistic than I am, I could swear that sometimes God is talking to me through a combination of my GPS program, my playlist, and the shuffle button on the MP3 player on my phone. (Ex "Turn right" followed immediately by "Sweet Home Alabama") But then the rational skepticism kicks in and I just realize that I forgot to limit the directory search again. Seebert (talk) 21:36, 10 June 2014 (UTC)

I used Google News BEFORE it was clickbait (talk) 21:20, 24 January 2015 (UTC)
This phenomenon of a storm splitting to go around your location can happen due to the 'urban heat island' effect. A large city produces a lot of heat, and pulls in air at ground level to produce a column of heated air above the city. This can make a front divide to go around the column. I saw a lot of it this summer when my garden was panting for rain, and radar showed the promised precipitation dividing neatly to miss the city. 108.162.242.117 18:52, 21 October 2016 (UTC)
This happens all the time for me. There'll be a huge thunderstorm coming. Really exciting. And then as it approaces my town, it perfectly splits. It even passes over other towns first, but apparently my town has some form of geoshield. SqueakSquawk4 (talk) 19:38, 17 June 2022 (UTC)