2069: Wishlist
Wishlist
Title text:

Disappointed that they caved to fan pressure and went with Ruth Bader Ginsburg over Elena Kagan.
Explanation
[
edit
]
Super Smash Brothers (also titled as Super Smash Bros. and usually shortened to Smash) is a crossover fighting game series published by Nintendo, with the core roster of playable characters originating from Nintendo's own intellectual properties such as Super Mario and The Legend of Zelda. At the time this comic was published, there were 77 playable characters in total across the 5 games in the series. Starting with the third game, Super Smash Bros. Brawl, characters from third-party franchises (non-Nintendo) have been made available, though most of them had at least made major appearances on a Nintendo system at some point. This comic is a parody of various fans' wishes for the roster of Super Smash Bros. Ultimate, which was announced in 2018 along with multiple trailers revealing new characters to appear in the roster. In the November 1st trailer it was stated every new character in the launch version of the game had been announced, though with five more characters coming in 2019 as downloadable content.
Throughout the series fans have suggested new characters to add; however, developer acquiescence to these requests is rare, with only six characters out of 77 (King Dedede, Steve, Sonic the Hedgehog, Ryu, Bayonetta, and Ridley) having been added this way. On November 3rd, 2018, the developer studio Sora Ltd. made a statement on Twitter telling fans that the as-yet unrevealed DLC characters for Ultimate were already chosen and that they were not accepting further requests; all remaining characters would then be gradually released over the next three years, culminating in Sora's reveal in October 2021.
This comic lists 16 "characters" that Randall supposedly wishes were made available in Super Smash Bros., ranging from plausible playable characters, to the absurd.
Mario / Luigi hybrid

Mario and Luigi are characters in the Super Mario series, one of Nintendo's flagship franchises. They are both playable characters in the Super Smash Bros. series. A hybrid of these two characters would be quite interesting, even though such a concept does not exist within the Super Mario series. When considering how Mario and Luigi have evolved throughout the Smash series, one could argue that Dr. Mario is a hybrid of these two in terms of moveset.
The SkiFree monster

SkiFree is a computer game for Windows released in 1991. The player controls a skier trying to avoid obstacles. After the end of a full run, a white furry monster appears, and tries to catch the player. The SkiFree monster was a subject of the 667: SkiFree comic. Unlike most of the characters on this list, the SkiFree monster at least has had an appearance on a Nintendo system, as the game had a Game Boy Color port as part of the "The Best of Entertainment Pack" in 2001.
Siri

Siri is the name given to Apple's personal virtual assistant for iOS, macOS, and its other operating systems. Siri is generally a voice without a visual representation, so it is unclear how Siri would be a playable character in Super Smash Bros.
Ellie from Up

Ellie is one of the characters in Up, a 2009 Pixar film. In the beginning of the film, Ellie passes away, leaving her husband Carl alone, and leading him to start his adventure in Paradise Falls. While there was a tie-in video game based on the movie released in the same year for multiple systems (including the Wii and Nintendo DS), Ellie was not playable in it.
Zordon

Zordon is a fictional character from the Power Rangers franchise who serves as the mentor for the earlier Ranger teams. While he is technically trapped in another dimension, he is usually depicted as a blurry head in a tube. He occasionally has lightning powers, and had a robot sidekick (Alpha 5) who might be able to move him around. Alas, he is currently dead, having used his life energy to remove all evil from the galaxy at that time. While there have been many Power Rangers video games over the years, including on Nintendo platforms, Zordon would be an unlikely character not only due to his lack of extremities, but also due to the fact that the Power Rangers franchise is primarily built on stock footage of the Japanese Super Sentai series.
Clippy

Clippit, commonly nicknamed Clippy, was one of the Office Assistants for Microsoft Office (versions 1997 to 2003). It was an user interface with the purpose to assist users. Clippy (and the other Office Assistants) was negatively received by users, and was eventually removed in Office 2007.
The Sarlaac [sic]

The Sarlacc is an alien monster that lived in Tatooine in the Star Wars universe. It is most prominently shown in the film Return of the Jedi, when the main heroes are sentenced to death by being dropped into the Sarlacc's mouth. Notably, the Sarlacc is a large, stationary creature embedded in the ground (essentially, a pit).
This could be a reference to the Piranha Plant being confirmed as a DLC character, as Piranha Plants are typically stationary and embedded in the ground, and also have their big, toothy mouth as a primary feature.
While the Sarlacc was featured in 1994's Super Star Wars: Return of the Jedi for the Super Nintendo Entertainment System, its lack of mobility would make it a poor choice for a character.
InstallShield Wizard

A wizard is a type of UI that simplifies configuration of an app or process by guiding the user through a number of screens in sequence. A user makes one decision on each screen, and the overall process puts less cognitive load on the user.
InstallShield is a proprietary software tool for creating installer applications (or software packages) for Microsoft Windows. When the created package is being installed, the installer application can be shown in form of a 'standard Windows Wizard' dialog. Depending on the creativity of the user creating the package, the Wizard can display images while different stages of the installer are being executed.
There are known instances of The InstallShield Wizard showing a wizard-like character images. Also, the standard wording of the installer text shown to the user ('software-to-be-installed is preparing the InstallShield Wizard, which will guide you through the program setup process') suggests that the Wizard is a 'real character'.
Mr. Clean

Mr. Clean is a brand and mascot for Procter & Gamble used for all-purpose cleaners and melamine foam cleaners.
Comet Cursor

Comet Cursor was Windows software that allowed users or websites to customise the mouse cursor. It was often installed with minimal user interaction and was accused of tracking users and being "spyware".
Beto O'Rourke

Beto O'Rourke is an American politician and businessman serving as the U.S. Representative for Texas's 16th congressional district since 2013. He was the nominee of the Democratic Party in the 2018 Texas U.S. Senate election (which was held the day before this comic appeared), running against Republican incumbent Ted Cruz. O'Rourke received much media attention leading up to the election, with many considering the election abnormally competitive. He ultimately did lose against Ted Cruz.
While not a video game character, it is more than possible to create a Mii Fighter based on Beto O'Rourke in the game. However, the game does not come with a Beto O'Rourke Mii, and Nintendo has not created an official Mii of Beto O'Rourke.[citation needed]
The Monopoly boot

The "boot" is one of the classic pewter tokens from the board game Monopoly. Despite the absurdity of the request, the boot appeared in the 1999 Monopoly video game adaptation for the Nintendo 64. In 2017, the boot token was retired from the standard version of Monopoly.
Lot's wife

Lot and his wife are characters from the book of Genesis in the Bible. According to the book of Genesis, Lot and his family had to flee the city of Sodom, which was being judged by God for its wickedness. They were commanded to flee and not look back at the city. However, Lot's wife looked back at the city and was turned into a pillar of salt. It is unclear which version of Lot's wife Randall wishes to be playable in the game.
D.B. Cooper

D. B. Cooper is the name popularly used to refer to an unidentified man who hijacked a Boeing 727 aircraft on November 24, 1971. He extorted $200,000 in ransom and parachuted out of the plane. His identity and whereabouts have never been discovered. D.B. Cooper was a subject of the 1400: D.B. Cooper comic. As mentioned above, an enterprising player could easily make a Mii Fighter based on D.B. Cooper, though no such Mii has been provided by Nintendo.
The Blair Witch

The Blair Witch is the titular character of the The Blair Witch Project, a 1999 "found footage" supernatural horror film. The film became one of the most successful independent films of all time. The witch is never actually shown in the film, making it difficult to turn into a character in the game.
Mavis Beacon

Mavis Beacon is a fictional character and the mascot of the Mavis Beacon Teaches Typing software series.
The title text refers to two US Supreme Court Associate Justices who were considered as additions to Smash. Ruth Bader Ginsburg was appointed by Bill Clinton; Elena Kagan was appointed by Barack Obama. Both are considered to be on the "liberal" wing of the court, but Ginsburg's forceful dissenting opinions may explain why she would have been a more popular character for Super Smash Bros. Additionally, Ginsburg has been parodied on Saturday Night Live, adding to her popularity: [1]
Transcript
[
edit
]
[In a frame a bullet-list is shown:]
Mario/Luigi hybrid
The SkiFree monster
Siri
Ellie from Up
Zordon
Clippy
The Sarlaac
The InstallShield Wizard
Mr. Clean
Comet Cursor
Beto O'Rourke
The Monopoly boot
Lot's wife
D.B. Cooper
The Blair Witch
Mavis Beacon
[Caption below the frame:]
Super Smash Brothers never did end up adding anyone from my wishlist.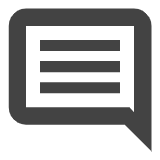 add a comment! ⋅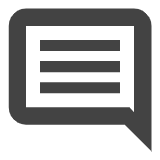 add a topic (use sparingly)! ⋅ 
refresh comments!
Discussion
Inspired by the current furor over Super Smash Bros being branded racist over the character Mr Game And Watch, perhaps? I know people started yelling over the last few days, but don't play the game so I don't have any further details. Feel free to delete / expand. 172.69.62.160 09:36, 7 November 2018 (UTC)
Clippy: "It was an intelligent user interface that assisted users." Really? Did you have a different clippy? 141.101.69.45 10:05, 7 November 2018 (UTC)
Randall should submit his list to McLeodGaming, maybe they will put one of these into SSF3. https://mcleodgaming.fandom.com/wiki/Character#Playable_characters_2 --162.158.88.44 10:53, 7 November 2018 (UTC)
The Mario and Luigi hybrid might be a reference to this monstrosity. Fabian42 (talk) 12:09, 7 November 2018 (UTC)
InstallShield Wizard Final Smash: Install malware. Screen glitches out, game blue screens, everyone takes damage and goes flying. Linker (talk) 14:17, 7 November 2018 (UTC)
If this comic left you wanting more: https://thehardtimes.net/harddrive/will-not-play-new-smash-bros-unless-includes 172.68.230.106 (talk) (please sign your comments with ~~~~)
is it just me or is the the Ruth Bader Ginsberg reference maybe related to how she looks like an older version bayonetta? 162.158.106.168 (talk) (please sign your comments with ~~~~)
I assumed Lot's wife would be the pillar of salt version, because of how salty Smash players are when they lose. -162.158.38.196 20:47, 7 November 2018 (UTC)
The Lego Star Wars games for the Gamecude and Wii feature the Sarlacc Pit, though mostly asa a background/cutscene element, and definitely not as a playable character. It should probably also be noted that these games were multi-platform. 108.162.246.83 21:01, 7 November 2018 (UTC)
(Hope this is formatted correctly) This comic probably is in response to last Thursday's Nintendo Direct, about the new Smash game coming next month. In that trailer, many characters were deconfirmed, including many popular picks, while a completely unexpected character (not said to avoid spoilers for those who don't wish to see them) was added. Many people have expressed amounts of negativity about the roster reveals, ranging from simple disappointment about their most wanted not making the cut to people raging about said characters inclusion due to how "deserving" said character is. People who are extremely disappointed and people who are defensive about the choices have made the fanbase really... Broken, as usual. Depending on how you see the comic, Randall could be mocking those or sympathising with those who didn't get their characters in. Also, Lot's wife being the pillar of salt version could indeed be about how salty the Smash community can be (which would fit nicely if this comic is making fun of fans' overzealous disappointment) but it could also be seen as a reference to a certain event in the story mode, although it's not an exact reference.172.68.46.41 23:47, 7 November 2018 (UTC)
As for characters needing to be from Nintendo characters, Cloud only appears in games for Nintendo systems that are crossovers with characters from multiple different Final Fantasy games, with only a minority of those being on Nintendo systems. Some of the other characters also have the majority of their game appearances, including their original appearance, on other companies platforms (Snake, Pac Man, and Sonic.) And for the person talking about the Game and Watch controversy, that is not referenced in this comic, and the game has been a big topic of discussion among some people lately for reasons that have nothing to do with that, mainly due to it being highly anticipated and being released early next month, along with recent announcements of details about the game, including what characters are included (which is what this comic is talking about).--162.158.74.27 09:16, 12 November 2018 (UTC)
NOTHING about the "No Internet" dinosaur? C'mon Randall! 162.158.63.166 (talk) (please sign your comments with ~~~~) Well, at the time the No Internet Dinosaur was planned for DLC, but Nintendo ended up scrapping that bit because of a conflict with Google on Pokemon Go. 172.68.78.52 04:00, 14 February 2019 (UTC)
They really should add Waluigi to Smash.