2766: Helium Reserve
Helium Reserve
Title text:

The government has been trying to sell off the Federal Helium Reserve for a few years now, but the sale has been on hold while they try to figure out how to explain this situation to buyers.
Explanation
[
edit
]
The Strategic National Helium Reserve is a reserve of helium in the United States, which holds more than 1 billion cubic meters of helium. This reserve was established by the US Government because helium has a number of critical scientific and industrial applications, and it was considered important to ensure that those needs could always be supplied.
In addition to the scientific uses, helium is also used and sold for more frivolous applications. One of the most well-known is to fill party balloons. Since helium is much lighter than air, balloons filled with it will float. Additionally, because sound propagates differently through helium than through air, inhaling some of the gas will cause a person's voice to sound much higher. The novelty of this phenomenon has long resulted in people inhaling helium from balloons in order to hear their voices change.
Apparently, in this comic, Cueball was hired to manage the Reserve, and apparently lost or used all of the helium. The fact that he can't answer the question "out loud" implies that he inhaled all of the helium to make his voice change, meaning that even answering the question would reveal what he'd been doing.
The notion of one person inhaling the entire helium reserve is, of course, a ludicrous exaggeration (not to mention the fact that inhaling helium deprives a person of oxygen, and inhaling that much would put them at serious risk). The joke, though, is that Cueball was having so much fun inhaling the helium, he simply couldn't stop until he'd used it all up.
It is worth noting that, due to rising prices, most helium now sold for balloons is mixed with air. This lowers cost and helium use, but it makes balloons less buoyant, and dramatically reduces the impact of the gas on your voice. This may be significant to the comic because it means the average person is unable to change their voice with helium, so when Cueball is given access to a vast supply of it, he can no longer help himself.
Another realistic but admittedly less funny explanation is that Cueball didn't use up all the helium frivolously: helium is lighter than air, and once released into the atmosphere, it escapes into space and can never be recovered. A major leak in the Reserve would simply mean that all the helium is lost, and if it happened under Cueball's watch, he'd have to be held responsible -- and it is hard to find materials helium doesn't leak through at an astonishing rate. Firms that try to earn money by transporting heavy cargo using dirigibles (the successful transportation of an airplane wing, a wind turbine or any other large item where the roads are too narrow might be worth considerable amounts of money to those with the means to do so) often fail due to the costs associated with helium leakage.
The title text addresses the real-world privatization of the Reserve, first selling off the helium itself and then the sale of the storage facility. This has been a drawn out process because of political disagreements, however the title text implies the simpler explanation that one guard (or perhaps the government in general) has inhaled all the helium so there is nothing left to sell off.
Transcript
[
edit
]
[An officer wearing a peaked cap is talking to Cueball. There is a "National Strategic Helium Reserve" building in the background.]
Officer: You were in charge of guarding the national helium reserve. So where did it go?!
[Caption below the panel:]
Unfortunately, there's no good way for me to answer this question out loud.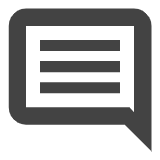 add a comment! ⋅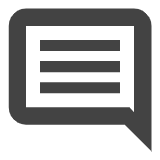 add a topic (use sparingly)! ⋅ 
refresh comments!
Discussion
So, uh... is the reason he can't say it out loud because he inhaled it all and the squeaky voice would give it away? LtPowers (talk) 12:34, 22 April 2023 (UTC)
That was my first thought. Darthpoppins (talk) 12:39, 22 April 2023 (UTC)
What do I say about the person who was in charge of giving me sole control of the helium reserves? I would definitely speak highly of him! 172.70.90.252 15:42, 22 April 2023 (UTC)
I think he cannot say anything loud because helium is stored in porous rock underground (here is Tom Scott's video on it: https://www.youtube.com/watch?v=mOy8Xjaa_o8) and it is embarrassing to say that you just pump expensive gas into the ground. not sure tho 162.158.238.234 16:59, 22 April 2023 (UTC)
Wouldn't that be just as embarassing to write down? "say out loud" clearly implies that the joke is about the squeaky voice. The last paragraph, with the "more realistic explanation", seems unnecessary. Barmar (talk) 21:40, 22 April 2023 (UTC)

Yeah, I originally thought he just made a bunch of helium balloons or something, which floated away, but the "out loud" part does seem to imply inhalation. Given the implication of culpability/embarrassment preventing him from answering the question, I definitely think an accidental leak is not the intended explanation. It should be something frivolous, and I think that "out loud" part of the caption makes helium inhalation the most likely explanation.172.70.38.141 14:36, 23 April 2023 (UTC)
Side note: Cody's Lab created a series of videos where he's not only using lighter-than-air gases, but also heavier-than-air gases. --JakubNarebski (talk) 20:50, 22 April 2023 (UTC)
I would guess the remark about the government being embarrassed has to with the sell-off of the reserve being a bit of a political football since 1996 172.69.79.137 (talk) 01:31, 23 April 2023 (UTC) (please sign your comments with ~~~~)
What, no joke about MRI? I'm disappointed... 172.70.46.45 12:58, 24 April 2023 (UTC)
I thought he'd have to say the helium disappeared into thin air, and that it would've been too much if a dad joke :D 162.158.238.223 18:26, 25 April 2023 (UTC)
I was actually thinking that the helium would have left earth and been attracted by Uranus gravity for some reason... it went up Uranus! 172.70.46.70 17:17, 26 April 2023 (UTC)