744: Walkthrough
Walkthrough

Title text:

There's nothing hotter than porn dubbed over with a poorly-mic'd teenager's voice explaining each step in a droning monotone. 'okay, we're almost at the spawn point... separate the labia, but watch out, there are more inside them...
Explanation
[
edit
]
A walkthrough video is a recorded explanation of how to accomplish a certain task, usually beating a video game (or a particular level of one). A speedrun is an attempt to complete a level or game as fast as possible. The man is implying that because he followed the speedrun video, intercourse didn't last long enough to satisfy his partner — who now probably doesn't want to date him again as a result.
The title text (humorously) shows what the narration on such a video might be like, based on typical video game walkthroughs. In a video game, a spawn point is a place where enemies, items, or players will appear; here, spawn is also being used in the biological sense of mating and reproduction. The "separate... more inside" part is similar to typical instructions about how to get past certain enemies or traps, while it could also refer to the labia majora and minora. Separating the labia majora would reveal the labia minora.
Transcript
[
edit
]
[Cueball sits at a computer. His friend enters the room.]
Cueball: How did the date go?
Friend: I wanted to be prepared, so I looked up a sex walkthrough video.
[The two men silently contemplate the words of the previous panel.]
[Cueball turns his head around. His friend looks down.]
Cueball: ...and?
Friend: It turns out it was a speed run.
Cueball: Ouch.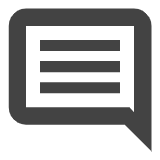 add a comment! ⋅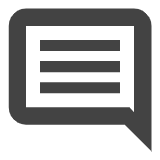 add a topic (use sparingly)! ⋅ 
refresh comments!
Discussion
Or it refers to physical speed instead of temporal quickness, in which case his date is "walking" around with severe bruising to her... soft areas. ‎108.162.250.223 (talk) (please sign your comments with ~~~~)
I took it mean that in a real date, there is a lot of seduction and foreplay slowly transitioning (if one is lucky) into sex. The walkthrough video, presumably skipped those activities and went straight to business. Consequently, relative to how the guy was expected to behave on his date, the video was a 'run;' undoubtably, to the chagrin of his date. Mountain Hikes (talk) 22:02, 22 December 2015 (UTC)