1655: Doomsday Clock
Doomsday Clock

Title text: After a power outage at the Bulletin of the Atomic Scientists, the new Digital Doomsday Clock is flashing 00:00 and mushroom clouds keep appearing and then retracting once a second.
Explanation
This explanation may be incomplete or incorrect: Created by a BOT - Please change this comment when editing this page.
If you can address this issue, please edit the page! Thanks.
Transcript
| | |
| --- | --- |
| | This transcript is incomplete. Please help editing it! Thanks. |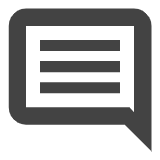 add a comment! ⋅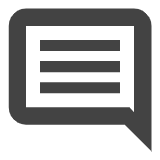 add a topic (use sparingly)! ⋅ 
refresh comments!
Discussion
Ignoring for the moment that we wouldn't want to deep freeze such a clock, if the scenario is tied only to the hour hand passing vertical the actual sweep of doom is no more than 12h. Perhaps the real problem is that moving the hour hand in this way (unless it can slip) would do some pretty terrible things to the gears. Elvenivle (talk) 05:30, 14 March 2016 (UTC)
Not only we definitely don't have enough nuclear weapons to destroy the planet, I wouldn't be sure the catastrophe we can do with nuclear weapons would make it into top 10 extinction events. We likely killed more species with deforestation than we would do with nuclear weapons. Especially considering most of those weapons are armed at population centers ... -- Hkmaly (talk) 11:55, 14 March 2016 (UTC)
Is no one talking about the fact that the title text apparently refers to a digital clock with 24-hour display format, the one used by scientists but despised by most of the US? --Troy0 (talk) 12:03, 14 March 2016 (UTC)
Why does Cueball assume that the clock hasn't *already* been moved to DST? 162.158.153.101 13:53, 14 March 2016 (UTC)
Hasn't Randall said, multiple times, that he hates DST? That was pretty much the first thing I saw. NickOfFørvania (talk) 22:05, 14 March 2016 (UTC)