2693: Wirecutter Recommendation
Wirecutter Recommendation
Title text: Their 'best philosophy of epistemology' picks are great, but you can tell they're struggling a little in the 'why you should trust us' section.
Explanation[edit]
Wirecutter is a product review website, owned by The New York Times. As such, Wirecutter is best used for comparing brands and models of consumer products. The comic, however, lists things that Wirecutter should not recommend, or that one should not choose based on Wirecutter reviews.
The first panel shows Cueball telling Ponytail that he decided to go with Wirecutter's recommendation when buying something unspecified. The second panel shows a list of different contexts for this conversation, ranking them from "Fine" to "Very Bad".
Thing Being Chosen
Judgment
Explanation
Vacuum cleaner
Fine
Vacuum cleaners are an everyday household item. Many brands and models are available offering a range of functionality at different prices. This is exactly the kind of thing where Wirecutter's reviews are helpful when deciding which kind to buy.
Headphones
Fine
Headphones are also fairly ubiquitous, and Wirecutter would likewise be useful in such a scenario.
Electric scooter
Fine
While less common than the two above, electric scooters are still a popular electrical product, so Wirecutter is a decent choice for advice.
Favorite movie
Weird
Most people would say that your choice of favorite movie should be based on your own experiences, rather than someone else's opinions. Reviewing movies is a very different endeavor to reviewing products, and one would not expect Wirecutter to be particularly proficient with it. While a movie review website may be a reasonable source of recommendations on whether to see a particular movie at all, it would seem strange to choose one's own favorite movie based on a website's recommendation. In fact, though, precisely this kind of thing does happen, through mechanisms such as social proof and norm internalization.
Personal style
Weird
Not only does the term "personal style" encompass a vast range of topics, it is also (predictably) a deeply personal thing. These two factors mean that not only will Wirecutter's recommended likely not fully discuss every factor of your personal style, it also isn't the kind of service you'd use to choose something as nebulous and personal as your "personal style."
Neighborhood
Weird
It can be assumed this means "the neighborhood one lives in." In this case, it is odd to rely on Wirecutter for recommendations on where to live, as it is a product review website and since a respectable portion of that decision is up to personal circumstances, preferences, and local conditions that a national newspaper (even one with the resources of the New York Times) will not be able to see. In a best case scenario, Wirecutter is recommending neighborhoods based on empirical data, such as local economic growth. There are publications that rank the "best cities to live in", which could relate to this topic.
Pet
Weird
While the type of pet may be more easy to rank on a website (especially with a pro/con system), picking an individual pet is an extremely personal decision that probably can't be considered covered by a product review website like Wirecutter.
College major
Bad
The major someone chooses in college typically has a significant impact on the rest of their career, and choosing one is no trivial task that should depend on personal experience and preference. Like with some of the other topics, this is far too personal and important to be chosen by a product review site. As with "Neighborhood", any recommendations can only be based on empirical data like employment availability, tuition cost vs. expected salary, etc. Rankings like this do exist, however, and are often used by prospective students to weigh the pros and cons of prospective majors.
Career
Bad
One's optimal career choice is subject to a wide range of highly personal factors, including your talents, ambitions, and capabilities. It is highly unlikely that a hardware review site like Wirecutter would be capable of accounting for every one of these factors for every conceivable viewer. Could be related to rankings like this.
Religion
Bad
Do not base your religious worldview on the electronic device equivalent to Yelp. The idea of Wirecutter reviewing religion has appeared in a previous comic, 2536: Wirecutter.
Spouse
Very Bad
In general, people pair off when choosing spouses. This would mean that Wirecutter would be required to either find one potential spouse for every reader (cumbersome, to say the least) or would recommend one spouse for multiple (possibly millions of) partners. Even assuming an accelerated divorce rate, it would be impossible for the choice spouse to actually accomplish the role.

Perhaps this parody by The New Yorker inspired this comic.

Dreams
Very Bad
There are two possible definitions of "dream" that may be referred to here.

When it comes to "the series of thoughts, images, and sensations occurring in a person's mind during sleep," most people cannot consciously control what they dream about, so recommending this sort of dream is somewhat pointless. Further, as this information is largely inaccessible outside of the mind of the dreamer, Wirecutter has limited ability to make meaningful suggestions.
On the other hand, if Cueball is relying upon Wirecutter to recommend "a cherished aspiration, ambition, or ideal," he is allowing one of the most personal and individual aspects of his life — something which may give life itself a sense of meaning — to be dictated by a consumer product review site. As with many entries here, this is something that most people have to come up with or discover for themselves; relying on a third party to recommend one FOR him is deeply unlikely to bring about long-term satisfaction.

Favorite child
Very Bad
Assuming this is a reference to the reader's own children, it can be difficult and furthermore bad practice for a parent to choose their "favorite" child, and using Wirecutter to do this analysis is near impossible. And a website that purports to know more about how to judge the relative merits of your own family than you would be... interesting.

The alternative interpretation of assuming that this is from "all children, everywhere" is more difficult. There are approximately 1.3 billion persons under the age of 18, most of whom have at least one good quality,[citation needed] and defining a useful ranking in such a situation is functionally impossible.

Site for product recommendations
Very Bad
This is a topic of which the authors, editors, and publishers of Wirecutter have a vested interest and clear bias. This implies that the people at Wirecutter would be self-serving when it comes to recommending recommendations, specifically.

Alternatively, they could be recommending another review site, which could call into question their judgment and make you wonder why you should trust them at all.
The title text references epistemology, a branch of philosophy concerned with the nature of knowledge and truth, for which Randall says Wirecutter's recommendations are great. Broadly speaking, epistemology attempts to answer the question "how do I know that what I know is true?", a very similar question to 'why you should trust us', which ironically the Wirecutter staff struggles to answer despite (or perhaps because of) ostensibly having picked the best philosophies of epistemology.
Transcript[edit]
[Cueball and Ponytail standing next to each other. Cueball has his palm raised.]
Cueball: I just went with the one Wirecutter recommended.
[A panel of four categories with topics next to them]
[Fine category]
Vacuum cleaner
Headphones
Electric scooter
[Weird category]
Favorite movie
Personal style
Neighborhood
Pet
[Bad category]
College major
Career
Religion
[Very bad category]
Spouse
Dreams
Favorite child
Site for product recommendations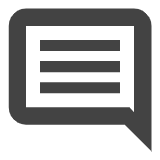 add a comment! ⋅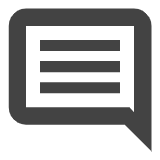 add a topic (use sparingly)! ⋅ 
refresh comments!
Discussion
I'm glad the explanation (as of reading, at least) lept straight into reminding me about the website. I initially read the first panel as Cueball looking for a specific item recomendation... 172.70.86.12 18:42, 2 November 2022 (UTC)
Soooo.... what sort of dreams would these be? Is Randal talking about the invasive "we control you while you sleep" dystopia, or is he referring to life goals? Cwallenpoole (talk) 18:44, 2 November 2022 (UTC)
Is this fitting for Category:Rankings? —While False (museum | talk | contributions | logs | rights) 21:07, 2 November 2022 (UTC)
I totally misunderstood the first panel as "I just went with the one wirecutter *which was* recommended". Like, there was a comparison of different wire cutters, but only one of them was recommended, and that's the one Cueball went with. 172.69.22.16 21:52, 2 November 2022 (UTC)
Blood-type 172.70.110.237 23:11, 2 November 2022 (UTC)
This was pretty confusing because being outside the US, I had never heard of wirecutter :P 172.68.210.41 23:54, 2 November 2022 (UTC)
Specifically for neighborhoods, beyond the easy to compare numbers like property values and crime rates, there are websites that "review" them for less quantitative things like access to community services, traffic and noise, and reputation of nearby schools. It is still normally too complex a decision to reduce to "whichever the website recommends". 172.70.134.13 00:48, 3 November 2022 (UTC)
The title text could be a reference to the regress argument. 162.158.222.239 10:39, 3 November 2022 (UTC)

"Your college major will determine the rest of your life significantly." <- Clearly written by someone who has not gone through college. -- 172.70.131.85 (talk) (please sign your comments with ~~~~)
Had to come here to find out why in the world anyone would recommend using one wire cutter (as opposed to more?) on a vacuum cleaner, headphones, or scooter, let alone those other things. I supposed that if headphones stopped working, having one wire cutter might be useful. 172.71.146.65 22:31, 4 November 2022 (UTC)
Why is there no reason why you shouldn't base your religious worldview off wirecutter? There (as of now) doesn't seem to be many consequences to your religious worldview, and current methods for choosing your religion are often misguided at best. -- Rayrge (talk) 11:58, 8 November 2022 (please sign your comments with ~~~~)

I took the epistemology reference, along with the final category concerning product review sites, to be a reference to the epistemology of disagreement. Specifically, a reference to this paper: https://philpapers.org/rec/ELGHTD . See pages 6-8 of the philsci archive version.