900: Religions
Religions

Title text: But to us there is but one God, plus or minus one. —1 Corinthians 8:6±2.
Explanation
The late Harold Camping, a Christian pastor, falsely predicted that the world would end in May 21, 2011. After that prediction failed, he moved the date to October 21 of that year, and when that passed uneventfully, he recanted his belief that the end time could be calculated. In the Christian mythos, the end of the world is called "the second coming" (referencing the return of Jesus) or "the Rapture."
The first frame is a reference to raptors in Jurassic Park, and certainly not Randall's first raptor joke. In this film, the raptor dinosaurs get much more dangerous once they learn how to open doors. Cueball mishears Megan, which is why he thinks she said "raptor" instead of "Rapture".
In the second frame, Cueball references three major religions. Christian and church for Christianity, Mosque for Islam and Rabbi for Judaism.
The third frame is a math joke in which Megan references error bars which are used on graphs to indicate the uncertainty. So, Megan believes in one God (monotheism), as she says in the comic. But if she is still trying to find the error bars, and from the title text it is "one, plus or minus one", that could be in the range of zero (Atheism) to two (Bitheism).
The title text is a supposed excerpt from the holy text of experimental monotheism. First Corinthians is a book of the Christian Bible. Megan refers to chapter 8 verse 6 (±2), which would be verses 4–8. In the actual bible text, this section refers to idols and "so called gods", but also states "There is no God but one."
Transcript
[Cueball and Megan talking.]
Megan: So are you worried about the rapture?
Cueball: No, unless it figures out how to open doors.
Megan: I said rapture.
Cueball: Oh, I'm not really into that. I'm the kind of christian who only goes to church on Christmas and Easter, and then spends the other 363 days at the mosque.
Megan: ...I don't think that's a thing.
Cueball: Our rabbi swears it's legit.
Cueball: What religion are you?
Megan: Experimentalist Monotheism.
Cueball: Which is?
Megan: We believe there's one god, but we're trying to find the error bars on that number.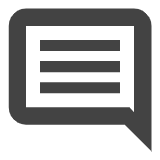 add a comment! ⋅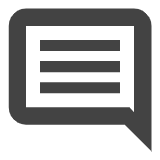 add a topic (use sparingly)! ⋅ 
refresh comments!
Discussion
Where's the experimental evidence that there is actually a god? Davidy²²[talk] 02:01, 17 April 2013 (UTC)
Subjectivism is the provenance of earth-scientists and the devout. But god preserve us from the devout earth-scientists. (That's the thing about god, he's the only one who can get the monkey off your back.)
I used Google News BEFORE it was clickbait (talk) 21:04, 23 January 2015 (UTC)
Oddly considering Paul was Jewish (as was Jesus) most Christian versions of the bible have slanted their beliefs to allow a comma after the word father in the verse quoted. Just found out that so do Unitarian bibles. Does Jewish have commas?
The play on the quote in the comic is that it is plus or minus Jesus as god in that verse. Rather a loaded quote from a trained lawyer!
PPS: IANAL.
I used Google News BEFORE it was clickbait (talk) 21:04, 23 January 2015 (UTC)