500: Election
Election

Title text:

Someday I'll be rich enough to hire Nate Silver to help make all my life decisions. 'Should I sleep with her?' 'Well, I'm showing a 35% chance it will end badly.'
Explanation
[
edit
]
This comic was published the day after the 2008 presidential election in the US. Cueball has been closely following the quantitative aspect of the election for over a year and a half, and he seems to be relieved that it's over. Now that the election has passed, he does not have to follow the many different opinion polls, number-crunching analyses, and news clips about people like Joe the Plumber that he has kept close track of during the election season. As soon as he says this, however, he starts to search for information on the 2012 election, suggesting that his political obsession has not at all passed.
A list of the elements Cueball had been thinking about:
The title text is about statistician Nate Silver, who became something of a geek celebrity for his analysis during the campaign. He correctly predicted the outcomes of 49 of the 50 states in the 2008 election on his blog. It jokes that having him predict the outcomes of life decisions would make choosing the best thing to do very easy. So if Cueball ask Nate - "Should I sleep with her?" Then Nate could give him a forecast like this: "Well, I'm showing a 35% chance it will end badly." Later, in 2016, Nate Silver's website, FiveThirtyEight, launched an advice column thus making the title text partially come true.
Transcript
[
edit
]
[Cueball sits at his computer desk, staring at his computer.]
Cueball: It's over.
Cueball: After twenty months it's finally over.
Cueball: I don't have to be an election junkie anymore.
[Closeup of Cueball's face and screen.]
Cueball: I don't have to care about opinion polls, exit polls, margins of error, attack ads, game-changers, tracking polls, swing states, swing votes, the Bradley effect, or <name> the <occupation>.
Cueball: I'm free.
[Cueball staring at his computer screen, full shot.]
[Cueball types on his computer.]
Tap Tap
[On screen:]
Google '2012 polling statistics'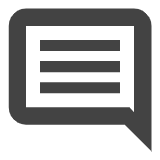 add a comment! ⋅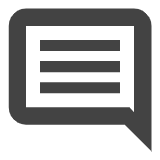 add a topic (use sparingly)! ⋅ 
refresh comments!
Discussion
Is this genuinely a thing that Americans do during election years? Davidy²²[talk] 22:49, 10 November 2014 (UTC)
They have only voted for a chimpanzee twice. That's not a bad score in 400 years.
Of course you could say that voting for chimpanzees has only ever been a colonial occupation after they declared independence. So that's about twice as often, isn't it?
In fact, if you admit that it only happened after Texas was granted statehood, it narrows it down a lot.
I used Google News BEFORE it was clickbait (talk) 20:43, 30 January 2015 (UTC)
I was not aware the admins allowed such bigotry on the page as long as it was in the discussion and not in the main page. Such hatred actually surprised me being here when I read it, almost enough to wish there was a way to block certain users comments from appearing at all. 108.162.216.166 12:17, 20 July 2017 (UTC)