1097: A Hypochondriac's Nightmare
A Hypochondriac's Nightmare
Title text:

BUT WHAT IF I REASSURE MYSELF WITH A JOKE AND THEN DON'T WORRY ABOUT THE RASH AND IT TURNS OUT TO BE DEATH MITES AND I COULD HAVE CAUGHT IT
Explanation
[
edit
]
Hypochondriacs are people who worry obsessively about their health, often looking up symptoms on the Internet and convincing themselves that they have some deadly disease. The situation depicted in this comic is described as a "hypochondriac's nightmare" because Cueball, expecting that the rash on his arm was some mysterious undiagnosed disease, spent several hours on WebMD (an online health symptom reference) looking up symptoms, yet ends up dying by slipping on a banana and getting sucked into an airplane engine. Thus he regrets wasting so much time on an ultimately fruitless task rather than something more productive to survival, such as, say, watching out for banana peels lying in front of jet engines, or at the very least, attempting to enjoy life.
The title text (in ALL CAPS thus shouting in despair) adds another level of hypochondriasm. Randall drew this particular joke to soothe his fears and reassure himself that the rash is nothing. But what if that reassurance just makes him not check out the rash, and then it turns out the rash is caused by "death mites" (which do not actually exist[citation needed]) and ultimately kills him when he could have prevented it?
Transcript
[
edit
]
[Cueball at an airport slips on a banana peel and gets sucked into a nearby jet engine.]
Cueball (thinking): Seriously!? This is what gets me? I wasted so many hours on WebMD worrying about the rash on my arm!
When originally published, "Hypochondriac" was misspelled as "Hypochrondiac".
ICD-10 code for this situation is V9733xA [1]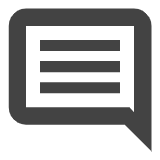 add a comment! ⋅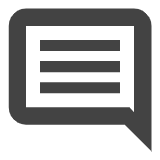 add a topic (use sparingly)! ⋅ 
refresh comments!
Discussion
Yay! After months of looking through random pages, I find a comic which I have never read141.101.98.64 10:54, 27 May 2019 (UTC)
I am not sure that hypochondriac is spelled hypochrondiac. According to the dictionary it is hypochondriac. I wonder if RM will fix this.  greptalk

I think hypochondriac is the right spelling (according to Google and Wikipedia)
Is it possible that the spelling of hypochrondiac is on purpose? The timing of the banana and jet engine versus the death mites? Altor (talk) 12:46, 20 August 2012 (UTC)

I doubt that it was intended, as I would think there would still be the r in driac. It has not been changed as of now, so I can't be sure. #TEBOWTIME 14:19, 20 August 2012 (UTC)
I feel like a Hypochondriac's nightmare would be dying from a disease that they detected at the earilest stage, but could do absolutely nothing about. #TEBOWTIME 10:33, 20 August 2012 (UTC)
Don't you think the Title Text is more suggesting that Randal has a rash and he made the comic to calm himself down, but then it turns out that he has death mites in real life?

Using the context clues, it's safe to assume that Cueball is thinking the title-text. #TEBOWTIME 13:24, 20 August 2012 (UTC)

Note that banana peels aren't actually slippery (though they are portrayed as such in media), and haven't been since the Gros Michel cultivar (think "breed") was wiped out (by Panama Disease, a fungus) and replaced with the Cavendish. 75.103.23.206 22:50, 26 December 2012 (UTC)

Usually the banana peels are placed on smooth, tiled floors, but in this case, Cueball is probably on concrete - the airplane runway, which is more gripping than tiled floor, so it's harder (if even possible) to slip on them there. 625571b7-aa66-4f98-ac5c-92464cfb4ed8 (talk) 13:33, 7 March 2017 (UTC)
Banana peels are slippery if you crush them, like by stepping on them. 184.66.160.91 01:56, 28 August 2013 (UTC)
What's Cue ball doing in front of a jet engine in the first place? 141.101.98.182 06:26, 24 April 2015 (UTC)
I have an obsessive fear of slipping on a banana peel in front of a jet engine. I know its irrational and that it keeps me from paying attention to my health. Mountain Hikes (talk) 05:28, 16 February 2016 (UTC)