489: Going West
Going West

Title text:

Listen, they request that you stop submitting a listing for your house labeled 'WHERE YOU BROKE MY HEART'.
Explanation
[
edit
]
Google Maps is a service to let people look at the world through their web browser. When Google Maps was first starting out, the maximum zoom level a person could select went past the highest resolution imagery available in certain areas. When this happened, Google Maps would tile the message "We're sorry, but we don't have imagery at this zoom level". When Cueball looks "closely" enough into Megan's eyes, he sees this same message.
The title text refers to a functionality of Google Maps that allows users to submit/update information about places on the map, such as business listings, monuments, etc. Such updates must be approved by Google before other users can see them. Apparently, Cueball has been repeatedly submitting 'WHERE YOU BROKE MY HEART' as a listing for his own house, so that Megan, who is now on the Google Maps team, will see those submissions.
Transcript
[
edit
]
[Cueball and Megan are talking, and Cueball is walking away from Megan. Megan is holding an open envelope.]
Megan: I'm sorry. The Google Maps team hired me.
Cueball: But I can't move to California!
Megan: Then I guess this is the end.
Cueball: It can't be! ... Listen.
[Cueball is holding Megan's hands in his.]
Cueball: When I look deep into your eyes, I see a future for us.
Megan: Look deeper.
[Cueball looks deeper into Megan's eyes.]
Cueball: "We're sorry, but we don't have imagery at this zoom level"?
Cueball: They... they have you already.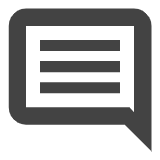 add a comment! ⋅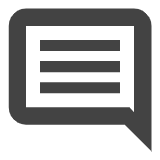 add a topic (use sparingly)! ⋅ 
refresh comments!
Discussion