862: Let Go
Let Go

Title text:

After years of trying various methods, I broke this habit by pitting my impatience against my laziness. I decoupled the action and the neurological reward by setting up a simple 30-second delay I had to wait through, in which I couldn't do anything else, before any new page or chat client would load (and only allowed one to run at once). The urge to check all those sites magically vanished--and my 'productive' computer use was unaffected.
Explanation
[
edit
]
It is human nature to lose interest in difficult or boring tasks, and instead do something easier, more interesting or more rewarding in the short term. While procrastination and distraction from more important tasks has always been present, this comic casts a light on the internet and the huge potential for distraction which it provides.
The first two frames in this comic are the set-up, and contain the websites CNN and Reddit and thoughts over the top of them. These types of websites are regularly updated with new content are prime candidates for distraction. The thought bubbles indicate that the reader is fully aware that they shouldn't be looking at these websites, but is unable to stop himself. Even the very rational thought that checking news stories more than once a day is bordering on pointless doesn't seem to stop him.
In the third frame, it starts to look a little different as the screen is not a computer but is in fact the targeting computer from Luke Skywalker's X-wing. At this point it becomes clear that there are far more important tasks at hand, namely flying the craft. Even then, Luke has an internal conflict and considers checking Facebook, but mentally checks himself, and to prevent himself from further compulsive browsing shuts down the system. The thought bubble at the bottom is one that is probably familiar to many people (especially students), where he realizes that he has to turn off the computer to actually concentrate on the important task.
In the fourth frame, we finally get the movie reference from Star Wars as Princess Leia and one of the Rebel Alliance's officers are gathered around the holographic table that allows them to follow the battle. In the movie, Luke turns off his targeting computer because he uses the force to fire the torpedoes at the right time. But in this comic, Luke turns off the computer because he keeps getting distracted by Reddit and CNN. When they ask whether he is alright, he responds in the way most people would who have nearly been caught wasting time on the internet. This is however a quote of what he actually replies in the movie.
See the Destruction of Death Star scene on YouTube. The Let Go remark from Obi-Wan Kenobi that had given the title to this comic occurs about two minutes into the clip. Though here it is a reference to let go of refreshing websites...
The headlines on CNN read 'Bees?', 'Where is Oman?', and 'iReport (we mean you, that is.)'.
The headline Bees? cannot be a reference to Cards Against Humanity because it came out a few months after this comic. It probably is just a question to the picture above - if it was bees following the guy.
The headline Where is Oman? is below a map where land is white. It shows Cyprus, Northern Egypt and the Middle East with the Mediterranean Sea, the Red Sea and the Persian Gulf (seas are grey). Oman is not on this map as it is not situated on the Persian Gulf; it's on the Gulf of Oman and on the Arabian Sea, both of which can be considered parts of the Indian Ocean.
The title text is a serious solution to a procrastination problem that we see in the comic, later explained to take the form of simply rebooting the computer. Randall just used the honor system, rather than enforcing this behavior with a program, but he solicited suggestions from his commenters for browser addons, for people who could not simply reboot their computers for whatever reason. At the time, a commenter suggested DelaySites, but that addon is no longer available; nowadays, Mozilla recommends LeechBlock NG (also available for Chrome), which can be configured to implement the loading delay or block websites entirely, with additional parameters for adjusting time limits for browsing and the time of day and days of the week that each behavior is active.
Transcript
[
edit
]
[Reddit page.]
Luke (thinking): I shouldn't be looking at Reddit. Why can't I stop?
[CNN page.]
Luke (thinking): Refreshing CNN again. Do news stories so affect my life that I benefit from checking them more than once a day?
[Shutdown screen.]
Luke (thinking): I should at least check Faceb... no. Screw it. I can't do my job when I'm distracting myself every five minutes like this.
[Cueball and Princess Leia looking at a battlefield screen.]
Cueball: His computer's off. Luke - You've switched off your targeting computer. What's wrong?
Luke: Nothing. I'm all right.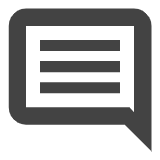 add a comment! ⋅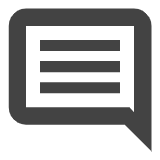 add a topic (use sparingly)! ⋅ 
refresh comments!
Discussion
Try an RSS feed. You only have to refresh one source, which cuts back on all the links that you visit daily massively. Google reader is what I prefer myself, but that's just me. Davidy²²[talk] 10:04, 9 March 2013 (UTC)

First of all, please pardon my english, I am not a native speaker. I'm afraid I don't entirely share your point of view about Oman and the Indian Ocean. First because what I see on the map is not the Indian Ocean. It's Cyprus, Northern Egypt and the Middle East (lands are white) and the Mediterranean Sea, the Red Sea and the Persian Gulf (seas are grey). I agree that we can't see Oman on this map, though. But (99% of) Oman is not situated on the Persian Gulf; it's on the Gulf of... Oman and on the Arabian Sea, both of which can be considered as parts of the Indian Ocean. Nevertheless, thanks for your explanation. I love xkcd and I am sure I used to miss a lot of the fun, when I read it without knowing this wiki. Xavier 82.226.129.79 12:40, 3 August 2013 (UTC)
That's the joke, right? That they don't know where it is or can't find it. 108.162.215.158 12:28, 30 December 2014 (UTC)

So, where are the bees?
If you want to pass as a native English speaker, you'll have to write a lot worse English than that well-written sample.108.162.219.71 19:26, 12 September 2015 (UTC)
I get the impression that dormant African bee genes won out over the Italian strain when they were confronted with the poisonous residue from careless orchard owners. It would explain that some bees remained whilst whole colonies deserted.
Wherever they are: May the force be with you, little sweeties.
I used Google News BEFORE it was clickbait (talk) 14:20, 24 January 2015 (UTC)
I just checked, and Cards Against Humanity came out a few months after this comic, so "Bees" wouldn't be a reference - if anything, CAH would be referencing XKCD.141.101.98.66 09:21, 25 June 2015 (UTC)