46: Secrets
Explanation
[
edit
]
This was the forty-third comic originally posted to LiveJournal. The previous one was 45: Schrodinger, and the next one was 47: Counter-Red Spiders. It was among the last eleven comics posted both on LiveJournal and on xkcd.com after the new site was launched. This comic was published on the same day across both sites, but not all of them shared the same posting day.
This comic addresses the issue of commitment-phobic partners, people who get into relationships but get cold feet when it starts to get serious. The girl in the comic wants someone who can see every part of who she is and still love her.
In the title text, Randall mentions that he is a big fan of Kurt Halsey, a comic artist from Oregon. His style is similar to that in this comic. Many of his comics and paintings depict a couple and convey various emotions they go through, as does this comic. In the original caption of the LiveJournal post, he provides a link to the homepage of Kurt Halsey and praises him for "how much better at this he is" than Randall. The link is now defunct, but there's an archived version.
Transcript
[
edit
]
[Drawing of a lonely girl staring down with almost closed eyes. The first line of text stands next to her to the left. The last part bottom, right.]
I just want you to share in my secrets
and not run away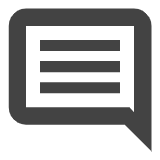 add a comment! ⋅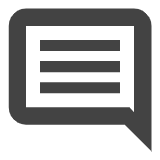 add a topic (use sparingly)! ⋅ 
refresh comments!
Discussion
I thought that, in addition to the obvious relationship context, there is a bit of self-reference word play: if the secrets are shared, they are no longer secrets; if the guy runs away (before she shares the secrets), they will remain secret. Mountain Hikes (talk) 04:30, 26 August 2015 (UTC)
I hadn't thought of that, but it makes a lot of sense. Adds another layer to the comic for sure. 108.162.238.163 12:30, 17 October 2015 (UTC)
The Kurt Halsey page is apparently nonexistent. 108.162.216.106 05:11, 14 July 2017 (UTC)
No, but it took two tries for me to load and even then the main content seems to be broken. There's also no web.archive.org archive. Fabian42 (talk) 14:03, 26 January 2018 (UTC)

The site is now completely dead, and blocked from the Way back Machine. There is an archive.is snapshot, but with very little actual content. The best way to get acquainted with Halsey's work seems to be his books.--Calion (talk) 17:15, 19 February 2023 (UTC)