2112: Night Shift
Night Shift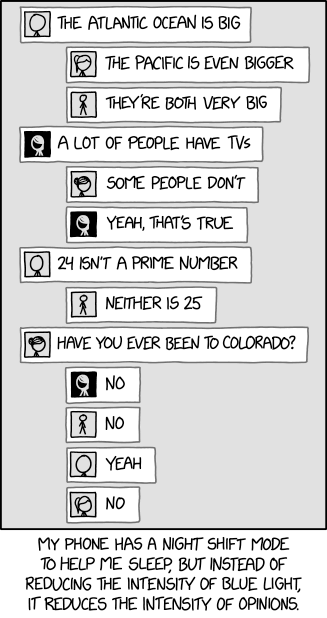 Title text:

Help, I set my white balance wrong and suddenly everyone is screaming at each other about whether they've been to Colorado.
Explanation
[
edit
]
Many electronic devices have settings to adjust display color and intensity. "Night shift," or similar modes make the display less blue. This may be useful in the evening, since blue light interferes with melatonin, the hormone which regulates the sleep cycle. Exposure to intense blue light in the evening can interfere with becoming sleepy. This comic re-imagines such a mode as influencing the content of messages to encourage sleepiness—or, at least, to dampen the emotional response that might keep someone up too late at night.
In the title text, the reverse has occurred. By setting his white balance incorrectly, the opinions that Randall is reading are more intense, even about "simple" things as having visited Colorado or not (instead of his phone display merely becoming too bluish). This may be a play on angry white male, or similar, which is also characterized by violent expressions of views, and uses the word white. Randall might have meant brightness instead of white balance, with the idea that increasing the amount of light coming from the screen also increases the vehemence of the posts.
This strip then references the fact that on the internet, very few people answer in the singulars of 'Yes' or 'No' or another equally short and definable answer. This may be because there is little perceived value in such a short but factual answer, when you have the opportunity to voice your opinion, sometimes at length. Also in many cultures indirect expression is the norm, or polite; a short direct answer is considered less acceptable, especially in the negative.
Transcript
[
edit
]
[Comments with peoples' profile pictures in front of them are shown in white comment boxes on a gray background.]
Cueball: The Atlantic Ocean is big

Ponytail: The Pacific is even bigger
Cueball With Full Body Profile Picture (WFBPP): They're both very big
Megan: A lot of people have TVs

Hairbun: Some people don't
Megan: Yeah, that's true
Cueball: 24 isn't a prime number

Cueball WFBPP: Neither is 25
Hairbun: Have you ever been to Colorado?

Megan: No
Cueball WFBPP: No
Cueball: Yeah
Ponytail: No
[Caption below the panel:]
My phone has a night shift mode to help me sleep, but instead of reducing the intensity of blue light, it reduces the intensity of opinions.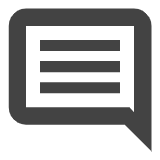 add a comment! ⋅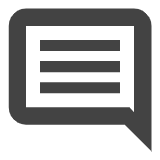 add a topic (use sparingly)! ⋅ 
refresh comments!
Discussion
Lot of vandals, lately... :( 162.158.75.10 (talk) (please sign your comments with ~~~~)
This one in particular also falls apart on the "why would they do it that way?" front. If people did build mind-control circuitry into phones, why would they tie that feature to white balance? All three of the pixel colors (red, green, and blue) are still in use in both modes, just in different amounts. 172.68.142.29 20:50, 15 February 2019 (UTC)
The new phrasing of altering one's neurochemistry is technically correct, as the pixels of an electronic display do project the EM radiation that is responsible for the light we see. The joke could use some context that this is technically true of displays, although many believe there are interests that wirelessly alter their thoughts, and that this view is generally heavily disregarded. 162.158.78.178 18:42, 15 February 2019 (UTC)
As a jew, i have to say. We didn't put the mind control stuff into your phone. That was the WASPS. We put the mind control stuff into physics itself. 02:49, 16 February 2019 (UTC) 172.68.59.84 (talk) (please sign your comments with ~~~~)
Maybe, instead of actually mindcontrolling people, it just alters their text to make it appear that they're being less opinionated? 162.158.167.30 09:58, 16 February 2019 (UTC)
I can't believe that for comic #2112 there is not a single Rush reference. 172.68.59.84 (talk) (please sign your comments with ~~~~)
Is it talking about politics and privilege, maybe? Politics could be intensity between blue and red; privilege could be balance between white and non-white . . . . 108.162.216.82 11:23, 17 February 2019 (UTC)
The value of brevity and directness is very much a cultural one. Women in American culture are discouraged from giving direct answers. Similarly, in Japanese culture, indirectness is more polite, e.g. American Directness and the Japanese So the observation, which was in the explanation, that "In short, on the internet, we probably talk too much and don't cut to the chase enough." Probably originated from somebody coming from a culture that values directness (e.g. an American male.) 162.158.106.6 23:55, 17 February 2019 (UTC)
I think this comic is also a play on logical fallacies that is usually prevalent in heated political debates. But it is applied to more absurdly mundane topics.
For example, this particular one seems to be a play on whataboutism:

Cueball: 24 isn't a prime number
Cueball WFBPP: Neither is 25